Welcome to Carp France and thank you for viewing our website. We are a well established fishery located in Massignac, in the Charente department of the Limousin, about 45 minutes from Limoges.
We have two lakes for exclusive use on the site, Kingfisher, which is 7 acres and Lac Lucie, 3 acres. Each lake has its own chalet, providing accommodation for up to 6 people, making this an ideal location for your carp fishing holiday.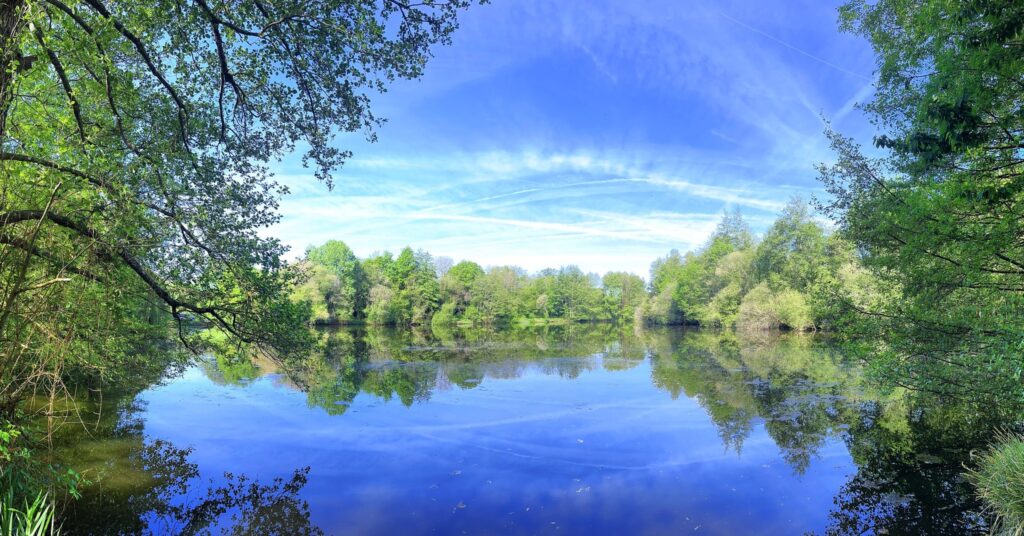 There is a good stock of carp in both lakes from 20lbs to well in excess of 50lbs and large catfish of 70lbs+. The lakes record for carp is 68lbs and for catfish 141lbs. With clear swims available and stalking options there is something for everyone.
The current owners of the lake bought the property in May 2023 from the original owner who established the fishery in 1999, one of the first carp lakes offering fishing holidays in France for UK anglers.
Your fishing holiday can be tailored to meet your needs as we can provide airport transfers, tackle hire and food packages. We make our own bait onsite so you can be sure the fish like what you are feeding them. We can offer support if you are new to carp fishing with rigs or we can leave you to work the lakes out for yourself. Whichever you choose you will be very welcome.
The fishery was mentioned by angling legend, Chris Yates and inspired his book 'Cross Channel Carping'. In this book he described the lakes as: "…Well off the beaten track, well clear of the over–intensive carp circuit, these lovely pools each have the unique atmosphere, offering wonderful fishing, especially for the stalker and have the potential to make even your biggest landing net look small…"
Please take a look at the rest of our site to see what we have to offer and feel free to contact us using the details below if you have any further questions.