We have been coming to France to fish for carp since 2014 and have been to various lakes in the vicinity of Limoges but the only venue we have wanted to return to in all that time was Carp France. Owning our own lake in France was always a bit of a dream that we have looked at on various occasions but never followed through. In 2022 we decided that if we didn't do it now then we never would and when we saw that this property was on the market we decided to take the leap, as we knew that an opportunity like this would never come up again. A venue we knew in a part of France we loved. So we sold up and moved here at the beginning of March 2023 and took ownership two months later. Along with us came our dog, Maisie, who is loving her new life, chasing her ball for as long as anyone will throw it for her.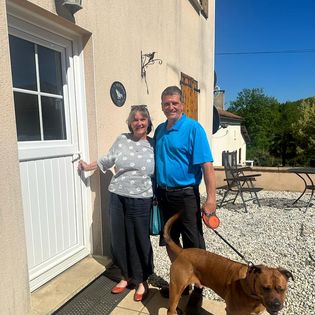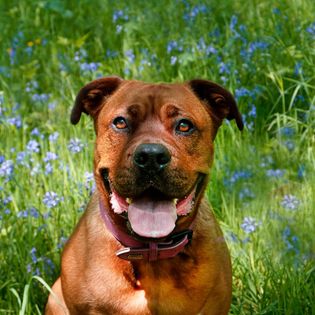 So who are we?
Nigel – I was born and grew up in and around Cambridgeshire and Bedfordshire before moving to Northamptonshire when my two children were little. I have been a baker all my working life, owning my own traditional bakery in Wellingborough before selling it as a successful business in 2019. I have been retired for the last few years and have enjoyed being able to go fishing, play golf and spend time with friends whenever I wanted. Fish have always been my passion and, apart from the children and grandchildren obviously, the only things I regret leaving in England were my 15 koi carp, some of which I had had for over 20 years.
Jo – I was born in Kent but have spent most of the last 35 years in Sheffield working in the health and social care industry, as a nurse and then as a quality manager in social care. I have three grown up daughters and a brand new granddaughter. I openly admit that I know nothing about fishing but love the outdoors, can speak enough French to do what we need to do and my passion is looking after people and providing great customer service.
Our plans
We intend to spend most of the 2023 season getting to know the business, the lakes and the fish as well as gaining an understanding of the needs of our guests and settling into our new French life. We do not plan on making any major changes and anything we do do, such as updating the logo and website, we hope will only enhance the experience any guests have when they come on their holiday. We do want feedback though so we can look at the future and we welcome any ideas any guests may have that they think would improve their holiday here.