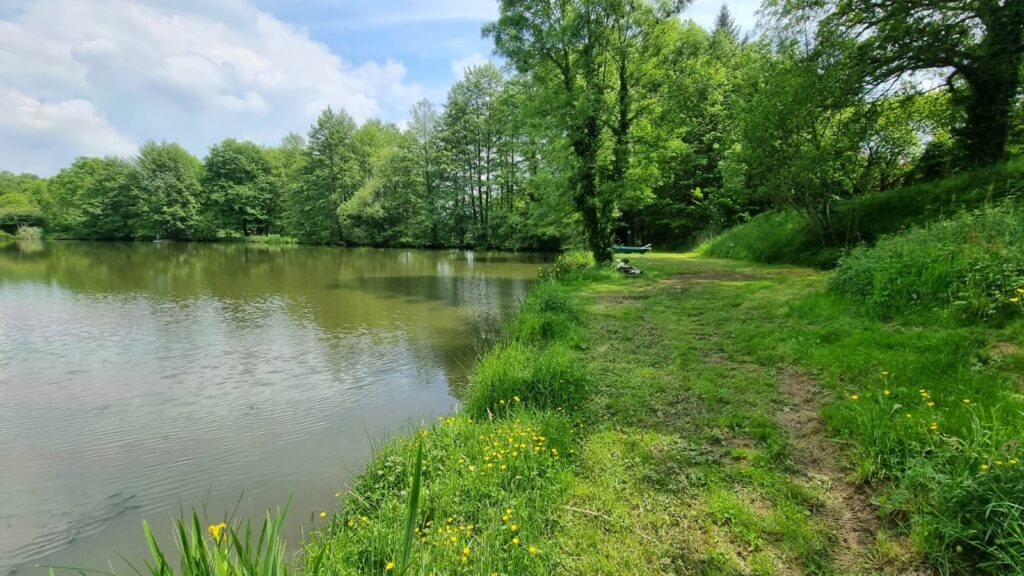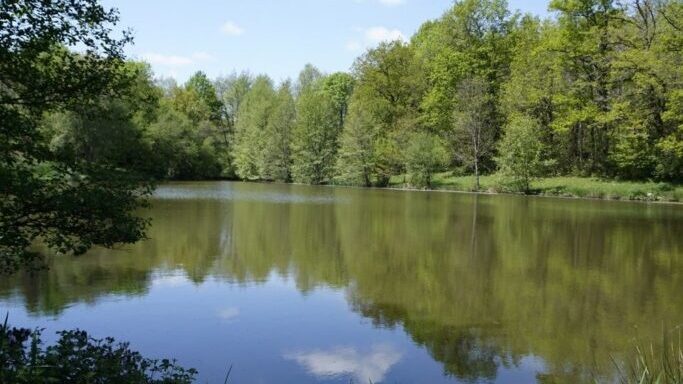 Lac Lucie is a beautiful 3-acre lake. The lake is available to book exclusively for up to a maximum of 3 anglers and includes a fully equipped chalet which sleeps 6 set just back from the lake bank. The venue can be hired by more than 6 people, typically a mixture of anglers and non-anglers with some sleeping in the bivvies.
There are 3 swims on two sides of the lake ensuring each swim has sufficient water coverage. There is a double swim at the top end of the lake for those of you that like to fish in pairs. The depths vary from 3 feet in the shallows to 7 feet in the centre of the lake
There is access all around the lake, making it ideal if you fancy some margin stalking under the overhanging trees and bushes. There are many underwater features, including gravel bars and deep holes so a bit of work with the marker rod will pay dividends.
Lac Lucie is perfect for a family holiday and as well as the lakeside chalet, there is a hot tub and an outdoor dip pool for use between June and September.
Bookings are for exclusive hire only and from Saturday to Saturday.
Fish stock
Said to be over 110 carp in Lac Lucie which are mixture of commons and mirrors and numerous in the 30 – 50lb bracket. The lake record is currently 68lb.
Catfish are also present in the lake with the largest caught having been over 100lbs
More will be known when the lake is netted in the closed season.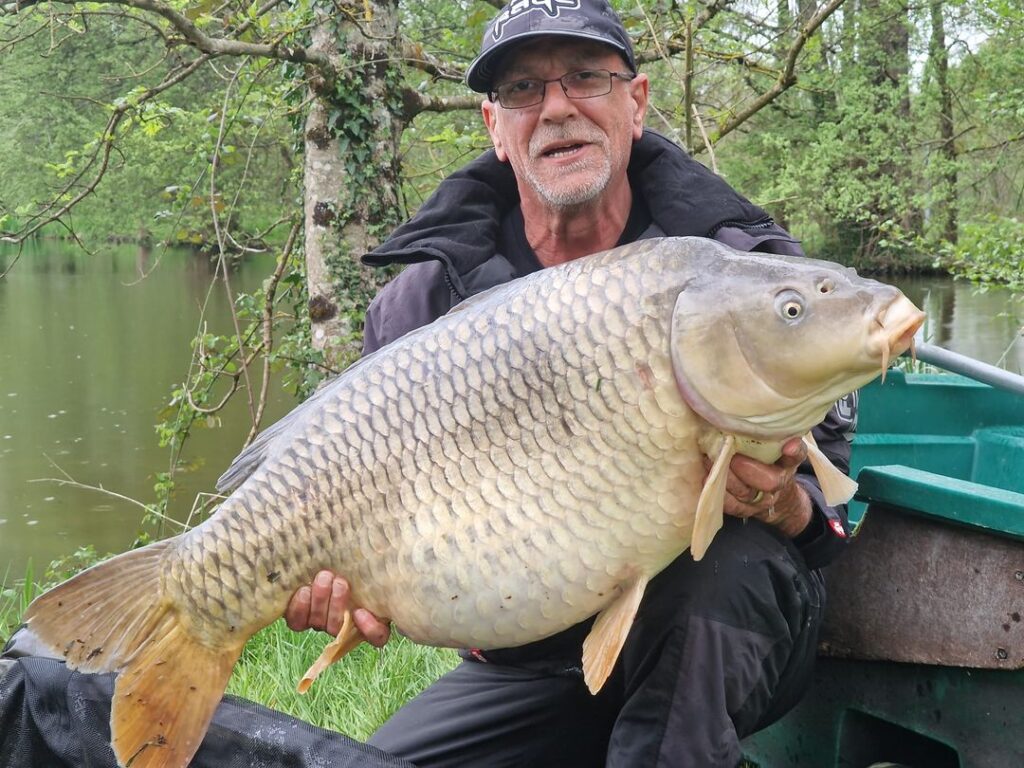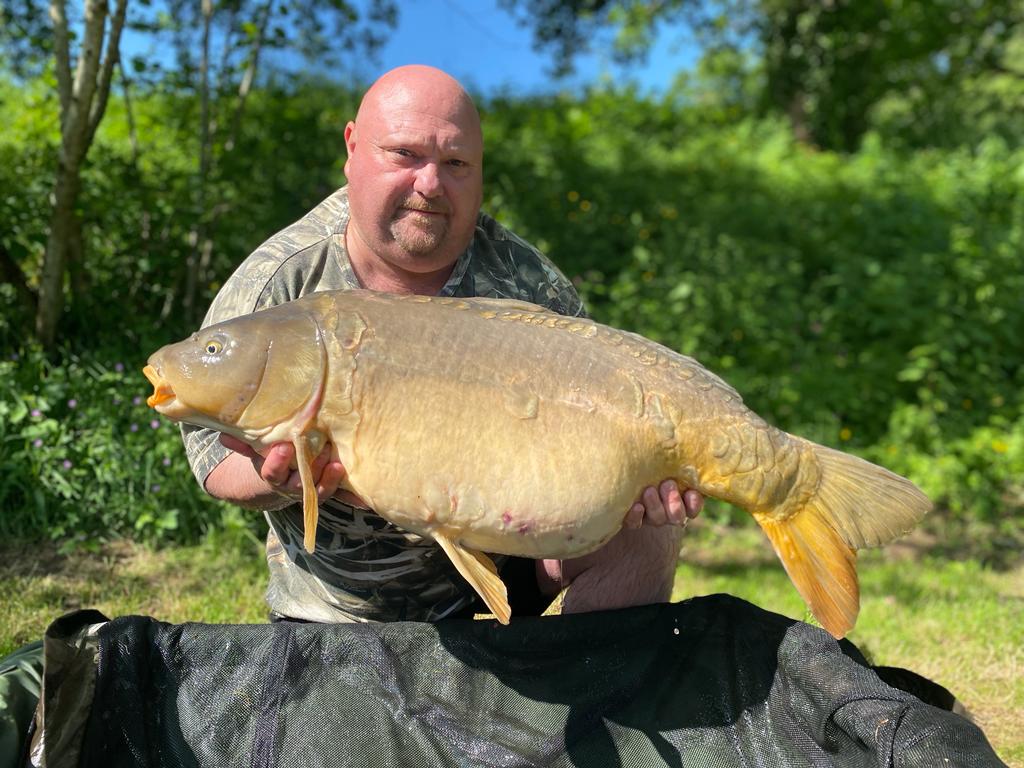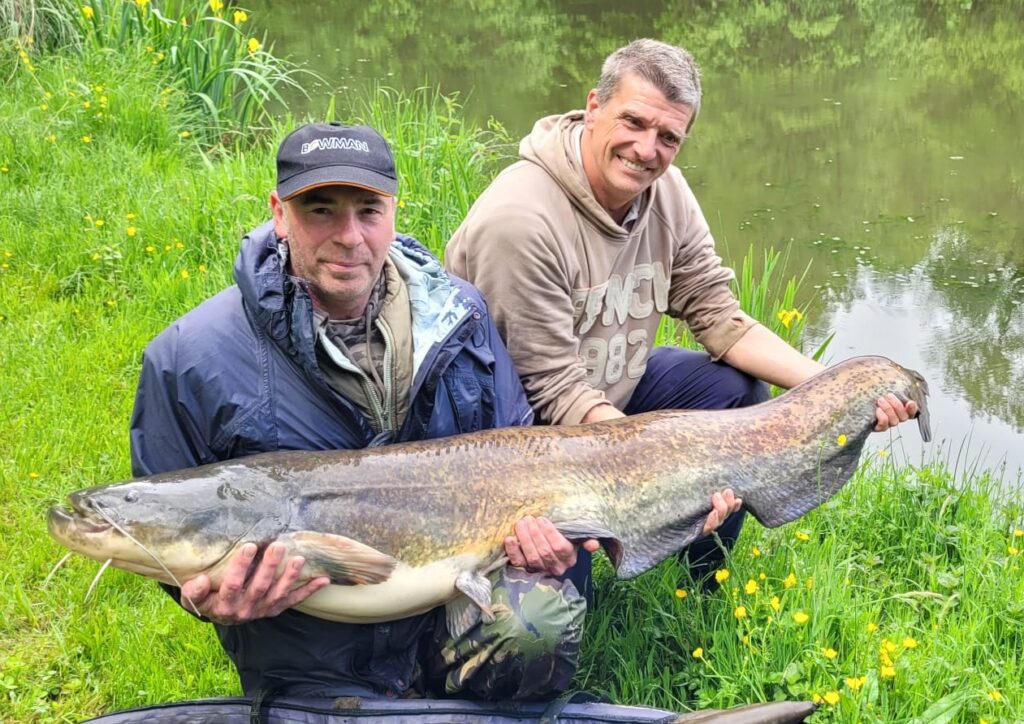 Facilities
Included in the booking is the use of a fully equipped chalet which has a stunning view of the lake from just up the bank.
The chalet has 2 bedrooms, one double and one twin room. There is also a sofa bed in the living room allowing accommodation for up to 6 people. There is an open plan kitchen/dining/living room. The kitchen includes fridge/freezer, microwave, oven, hob, dishwasher, washing machine, iron and ironing board. There is also a TV with UK satellite channels to help you relax after a day's fishing. The chalet has English plug sockets so there is no need to bring any adapters and WiFi is also available.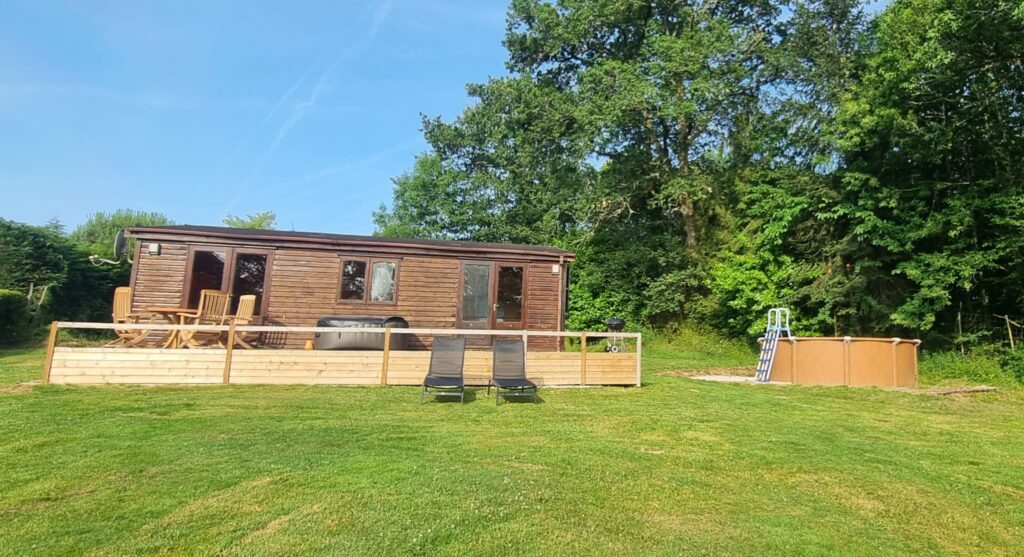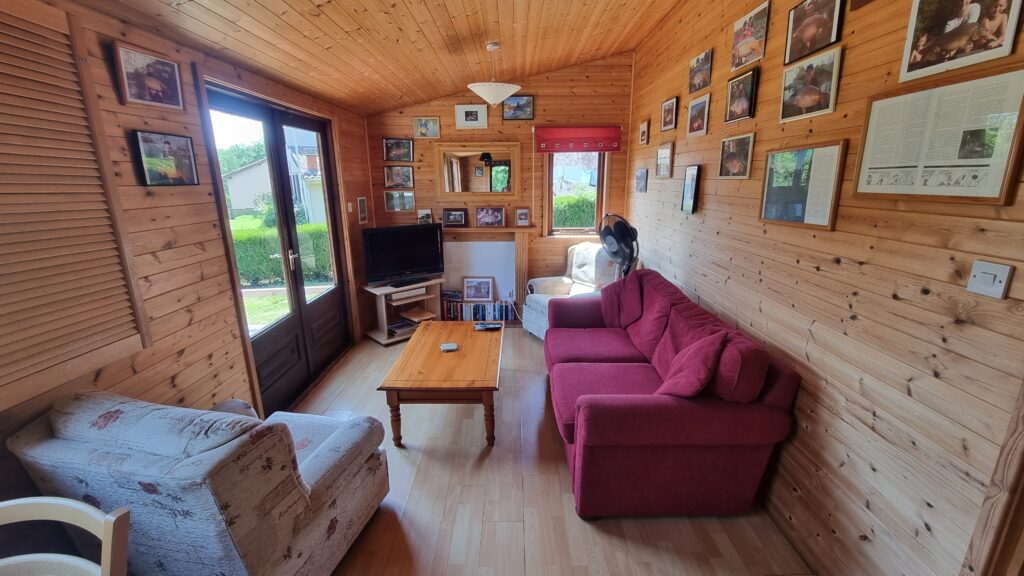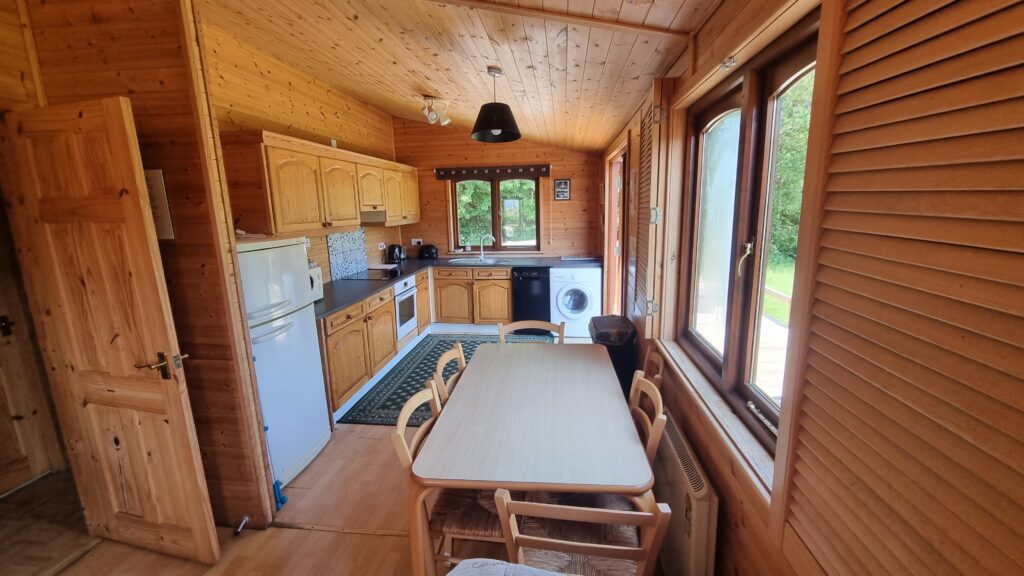 Outside the chalet there is space to relax, a charcoal BBQ for your use and a hot tub and dip pool available from June to September.
Bedding and a bath and hand towel are provided for use in the chalet only. A travel cot and high chair are available for use on request.