Kingfisher saw Lee and Michelle from Lee Walker Family Butcher's in Stone, Staffordshire along with friends Andy and Sharon this week. Lee has been carp fishing in France for 20 years and spent a leisurely week driving here in their motorhome, with their gorgeous Jack Russell, Cody, so they were well rested on arrival. Andy and Sharon took a flight to Limoges from Stanstead on the Saturday morning and as Andy had opted for the tackle package they were collected for free.
Whilst Sharon was on dog sitting duty, the others fished most nights until the early hours and then again during the morning, wisely resting the lake in the afternoon, particularly because the weather was warm and the fish were staying hidden. The four of them took advantage of our evening meal package and spent a nice couple of hours at the house before heading back to get the rods out for the night session.
Andy started the ball rolling with a couple of commons caught at night. As he had not been carp fishing in France for about 10 years he was well pleased with this.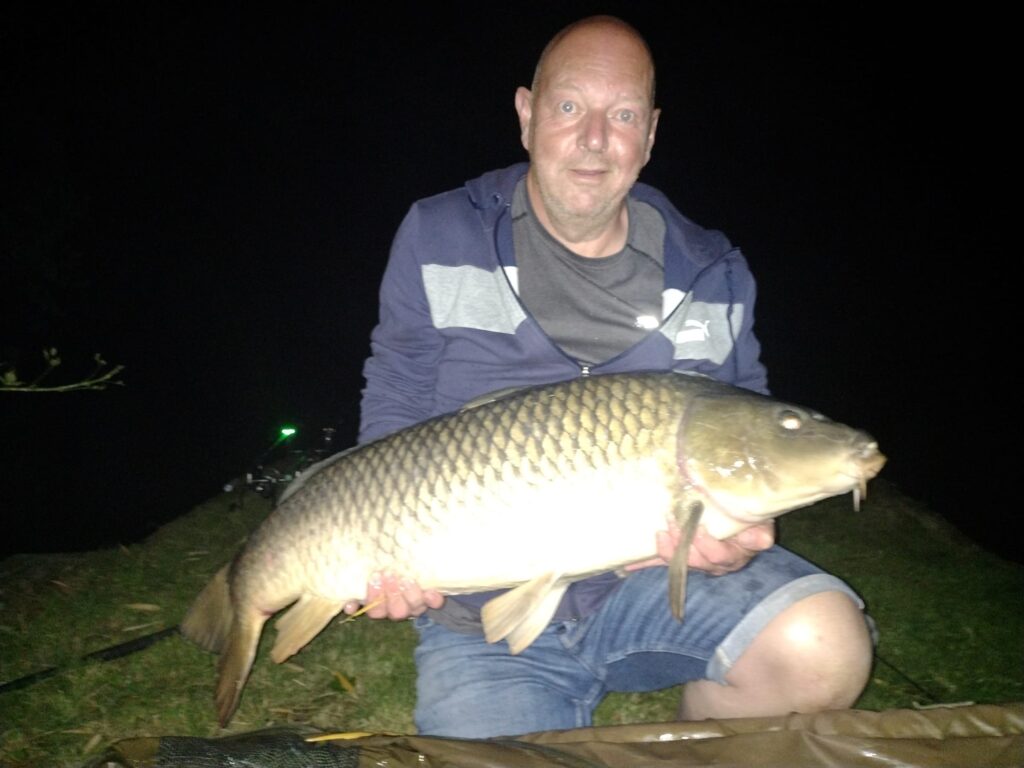 Then one evening when he had just got his rods back out he knew had a big catfish on his line so Lee went to assist. As the cat took them round under the trees it managed to get snagged on the aerator so Andy stripped off and got into the lake to rescue it. After this the cat came in gently and he was glad Lee was on hand with it weighing over 70lbs.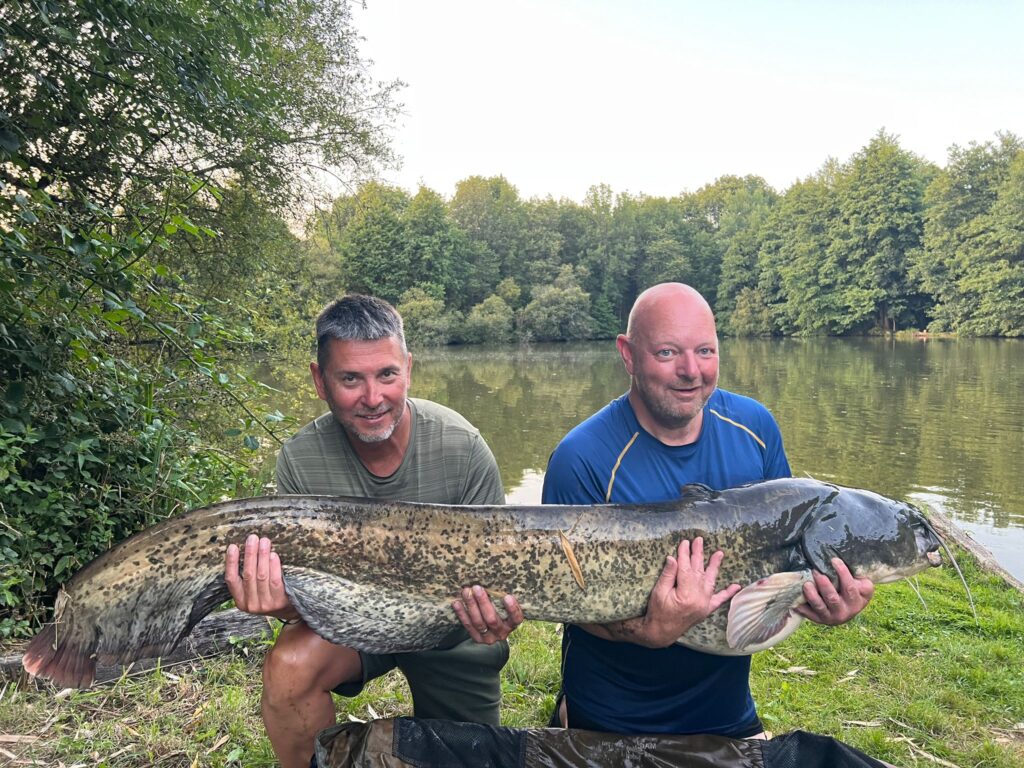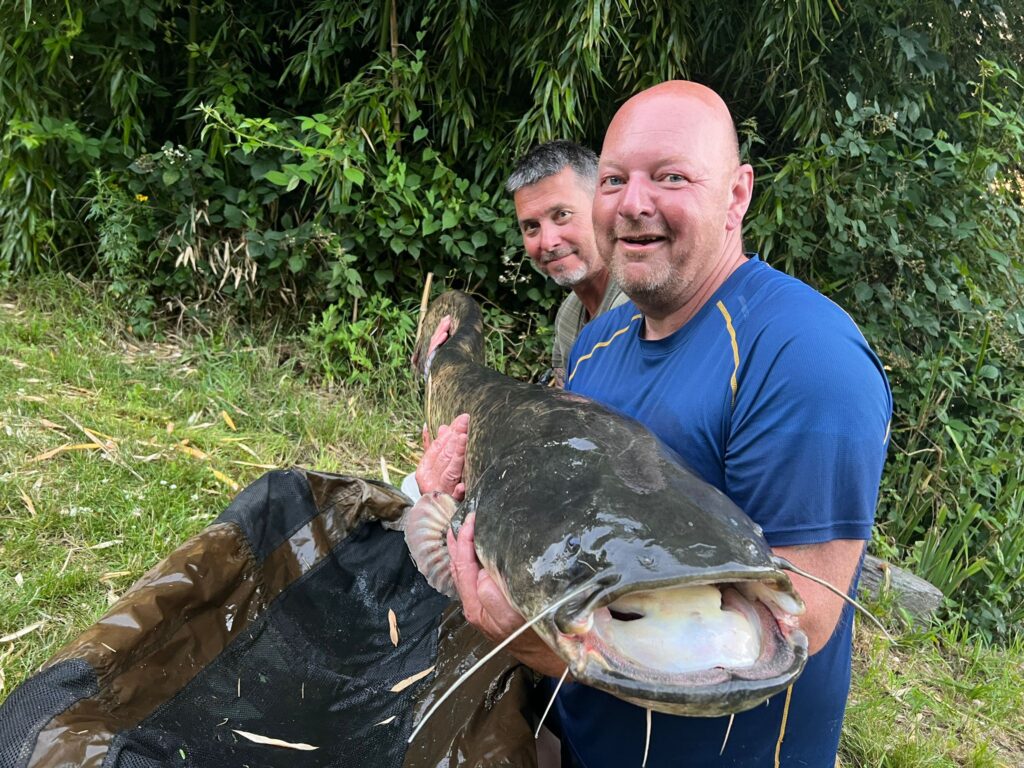 Lee finished the week with a few smaller catfish and a couple of carp also including this lovely common which Cody also seemed to like.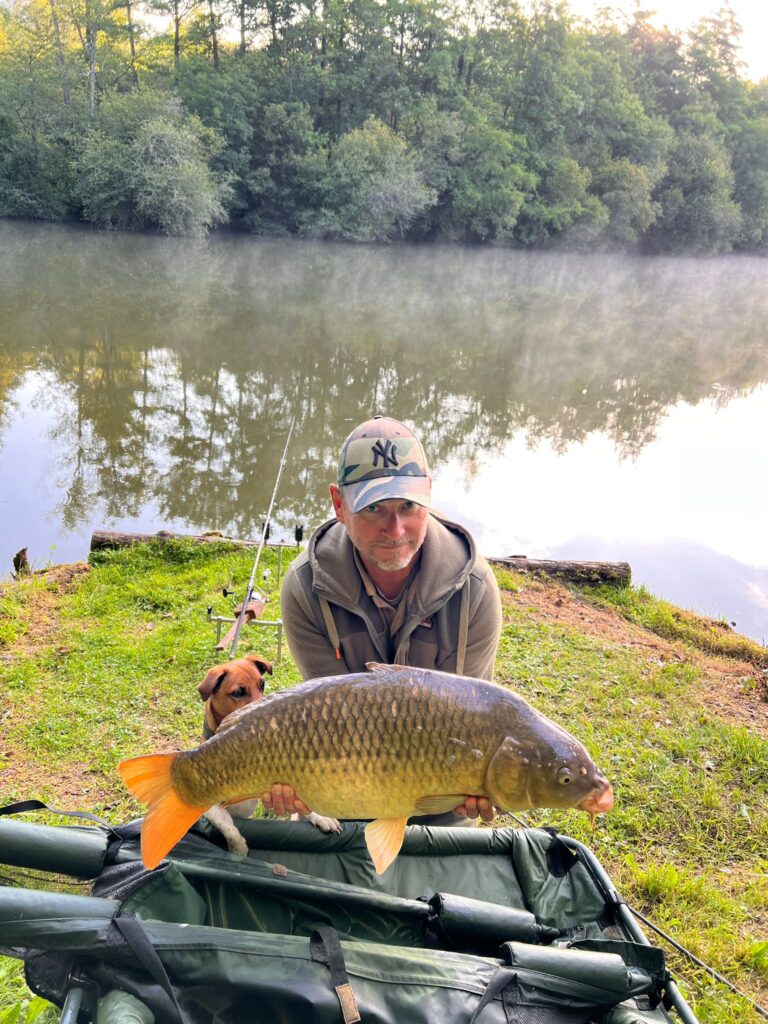 The carp did not come out in great numbers but the final report was 3 at 30+ and 1 at 20+ as well as a few smaller and the 70+ catfish. We have really enjoyed the company of these two lovely couples this week and we hope to see you all again one day (and Cody obviously).