Andy last fished the Kingfisher lake about 12 years ago but decided to return again with his wife, Jo and children Cormack and Grace. Within 10 minutes of arriving the children were enjoying the pool and the family soon unloaded and relaxed after their long trip from Ireland. Andy is an experienced angler both in France and back home and was ready to challenge the lake on his own.
The first night showed promise and Andy landed a pretty 16lb common and thought that would set the tone of the week but the hot weather made the fishing very difficult.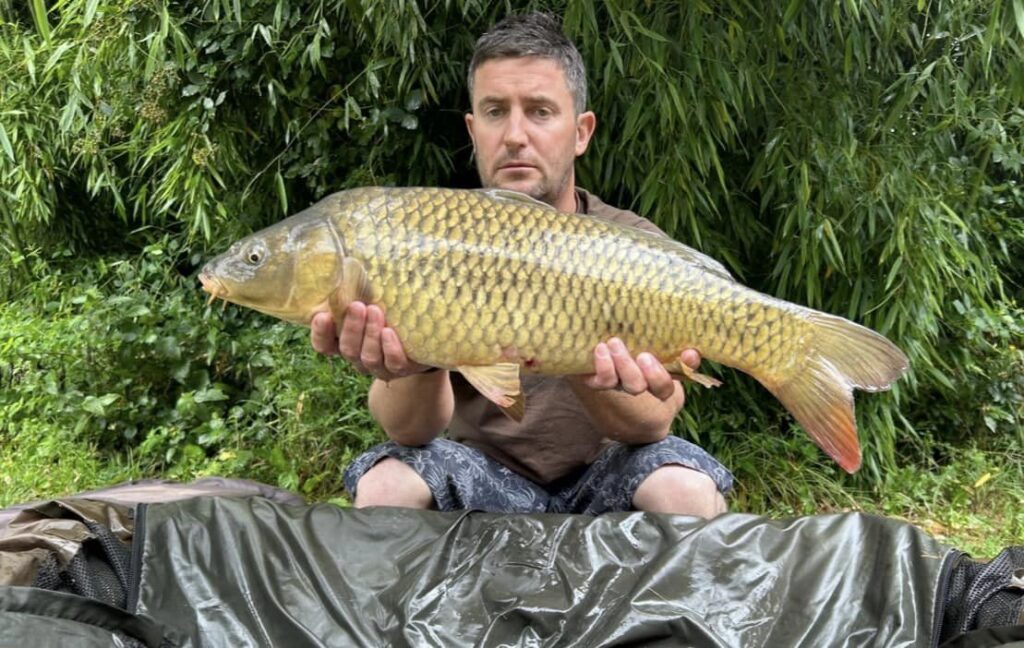 The rest of the week was very quiet apart from a large cat which managed to avoid the hook and this tiny kitten which the children decided to pose with.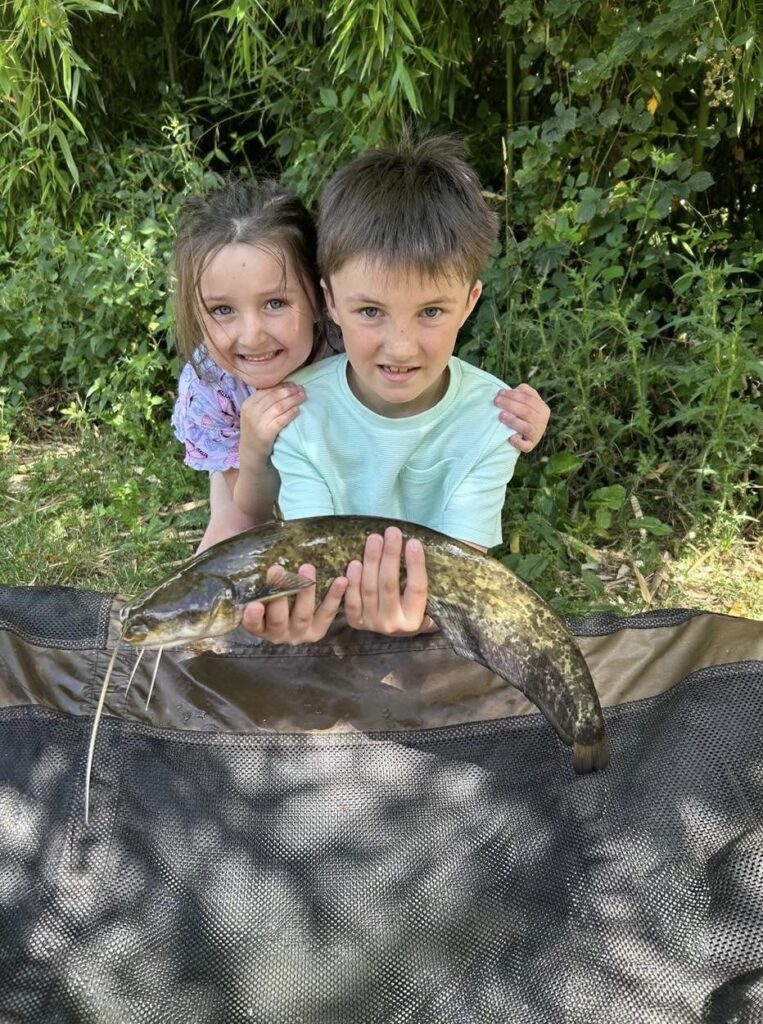 Andy decided to try switching from the spicy fish boilies to the maple syrup flavour to see if that made a difference but there was nothing taking until the very last night when he lost a large, possibly 50lb cat and this 41lb mirror made an appearance off of the white water of the aerator on the dam wall. Andy dressed its wound and sent it on its way.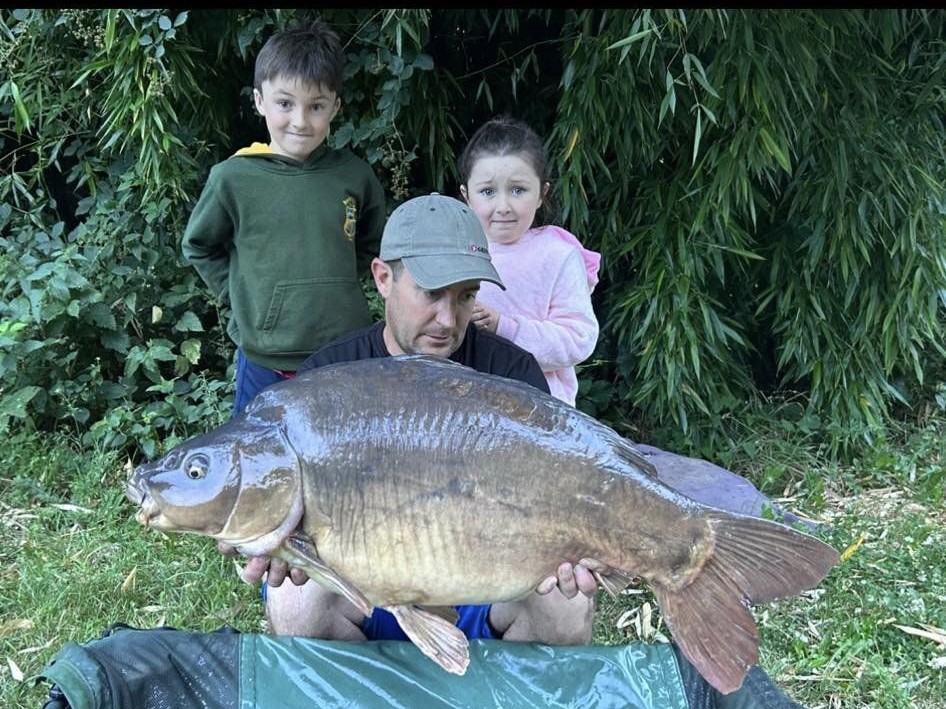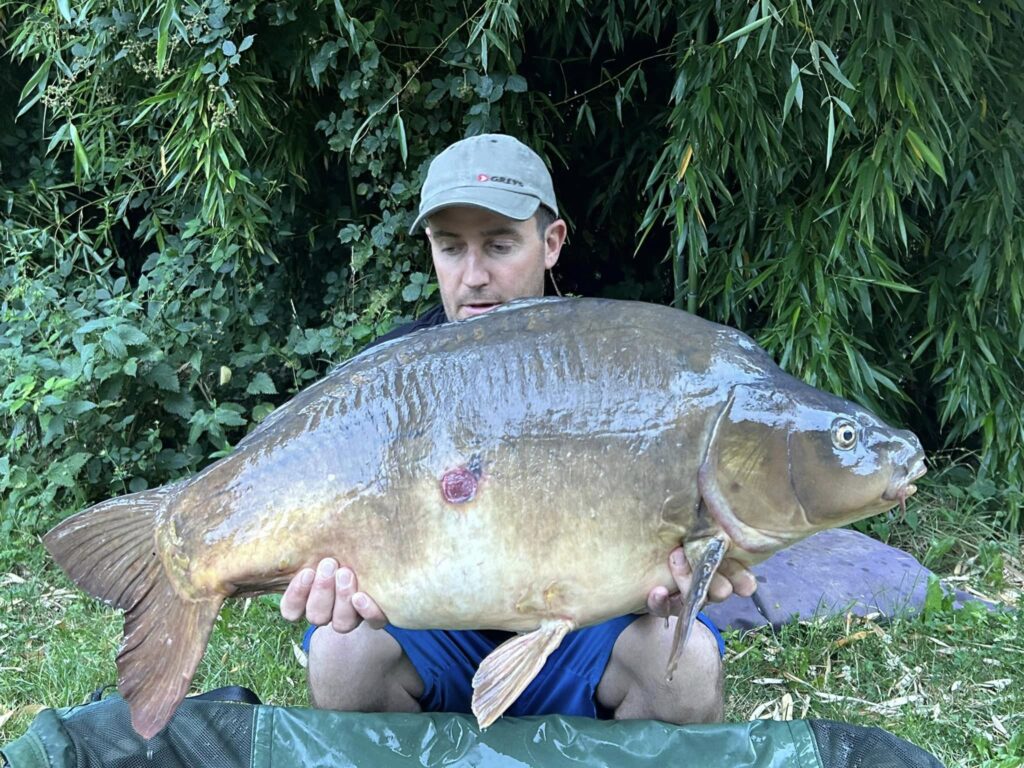 During the week the family enjoyed trips out to the Adventure Park in Massignac (https://www.aventureparcmassignac.fr/) and to the château at La Rochefoucould as well as playing Irish hurling with Maisie when she was about and making the most of the dip pool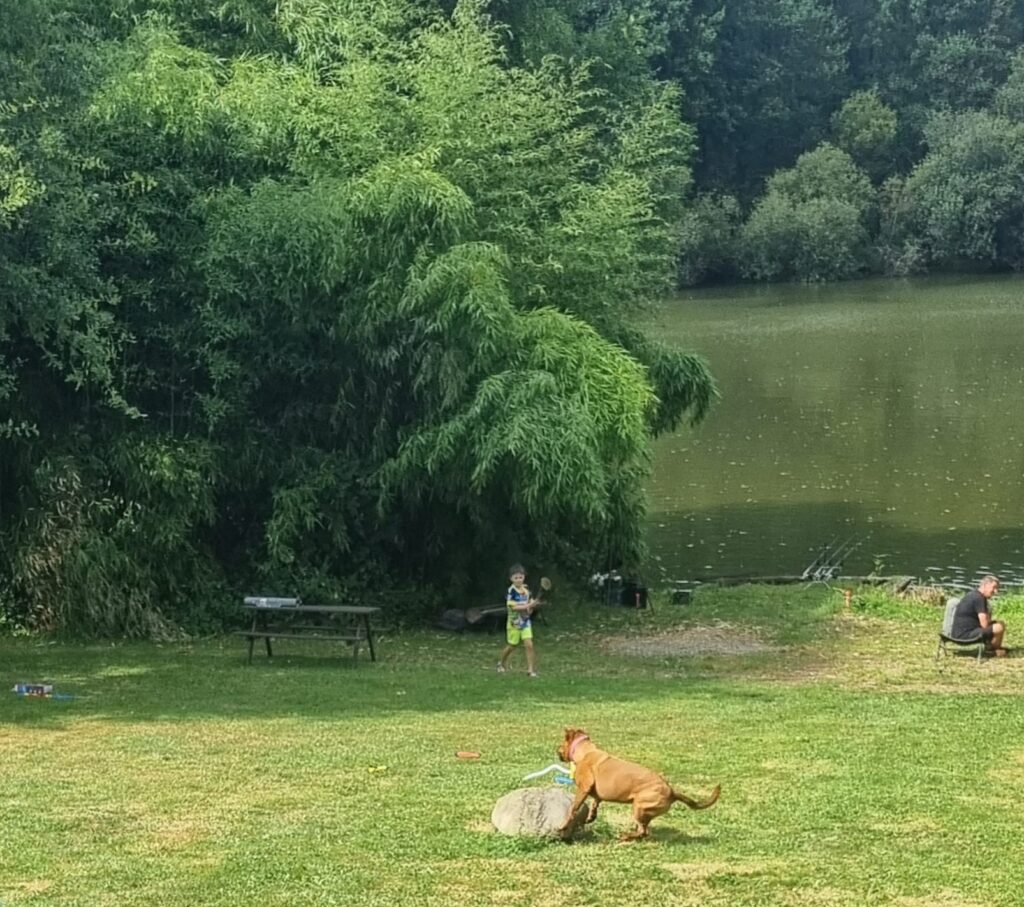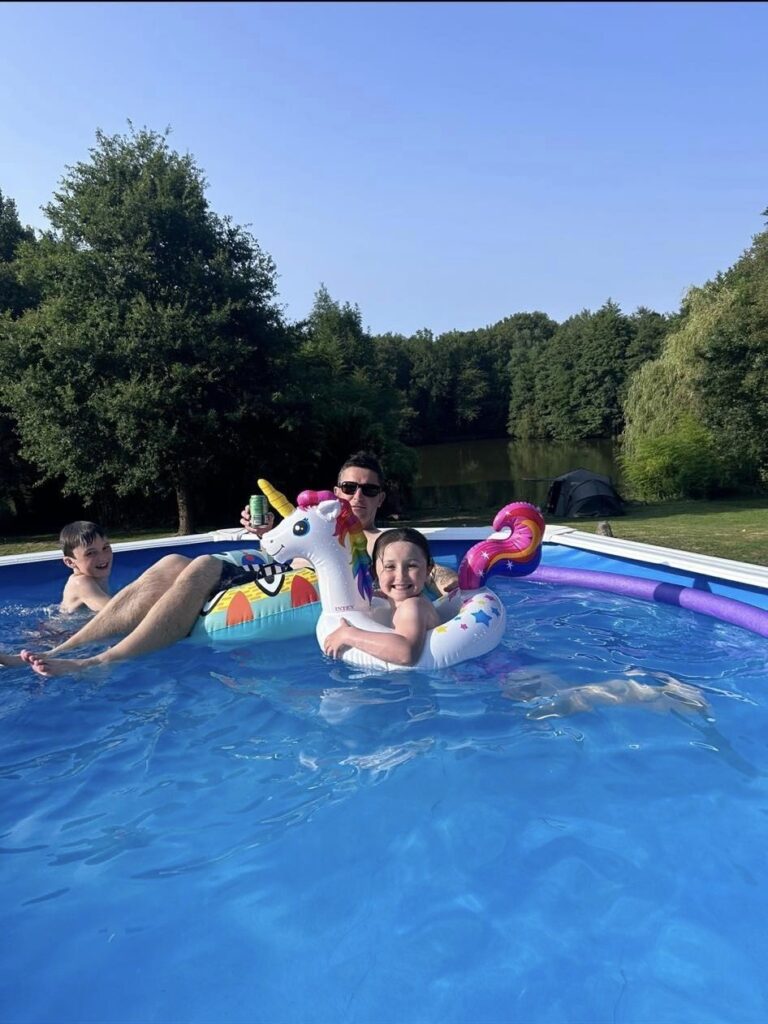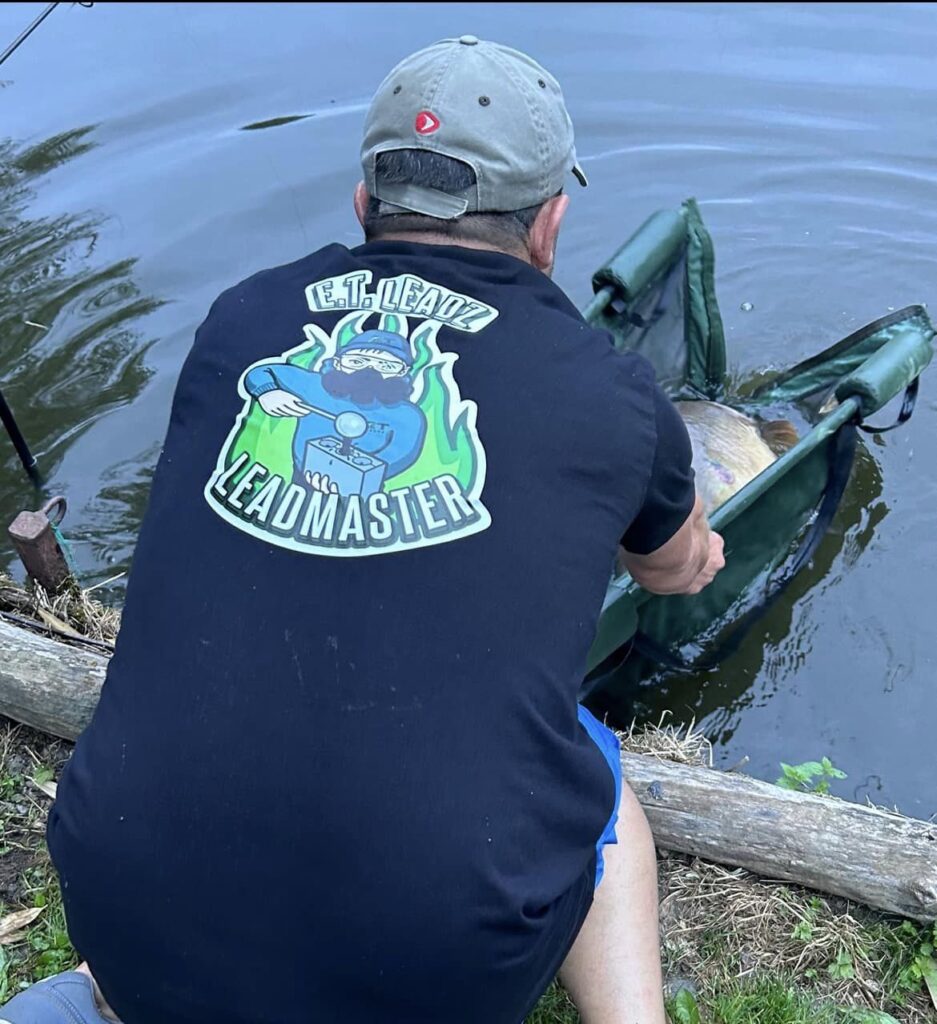 Andy and Jo have now taken the children to Eurocamp for a second week in this beautiful country and we hope to see them back here again one day.