Lac Lucie had had a couple of very quiet weeks with very few fish out so we had our hopes pinned on Darren, Dan and Sam this week and they did not disappoint. It was Sam's first time carp fishing in France and he was also head chef for the week so a quick stop at the Super U on the way back from the airport and they seemed to be fully prepared.
All three of them set up at the top of the lake so that they could support each other, Darren fished on the dam wall, Dan in the middle and to the bottom of the lake and Sam onto the left hand margins. They had all opted for the Carp France spicy fish boilies.
Dan's first fish came out on the Sunday morning, a nice 29lb common and then whilst Sam was in the shower his rod went off but thankfully the others were on hand to land it for him…or did they take this for themselves? Dan then had a 50lb catfish which took some time to get in…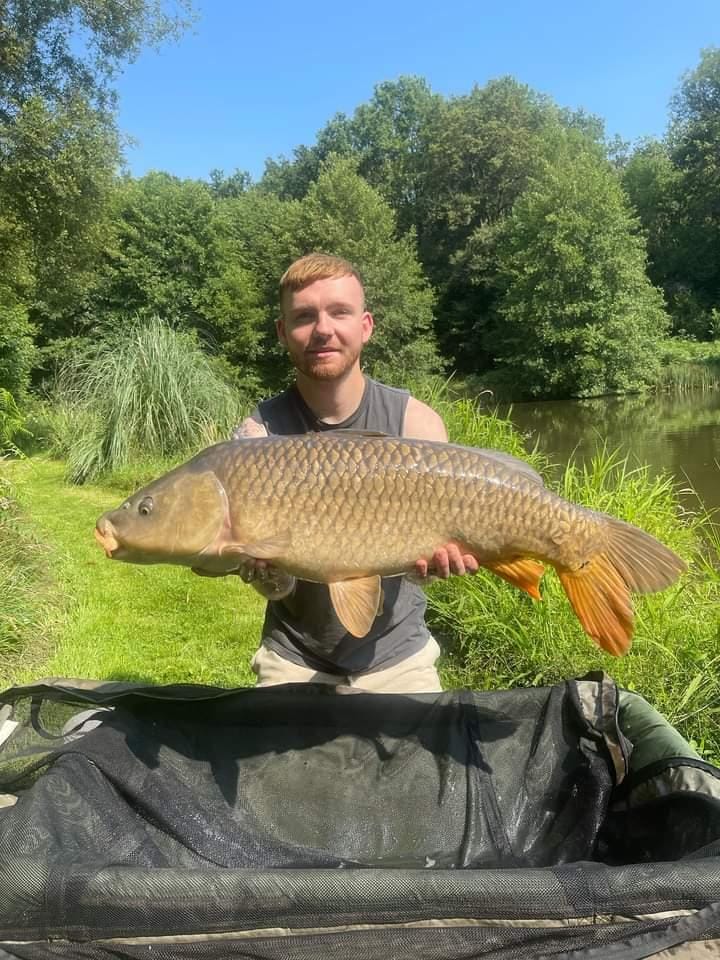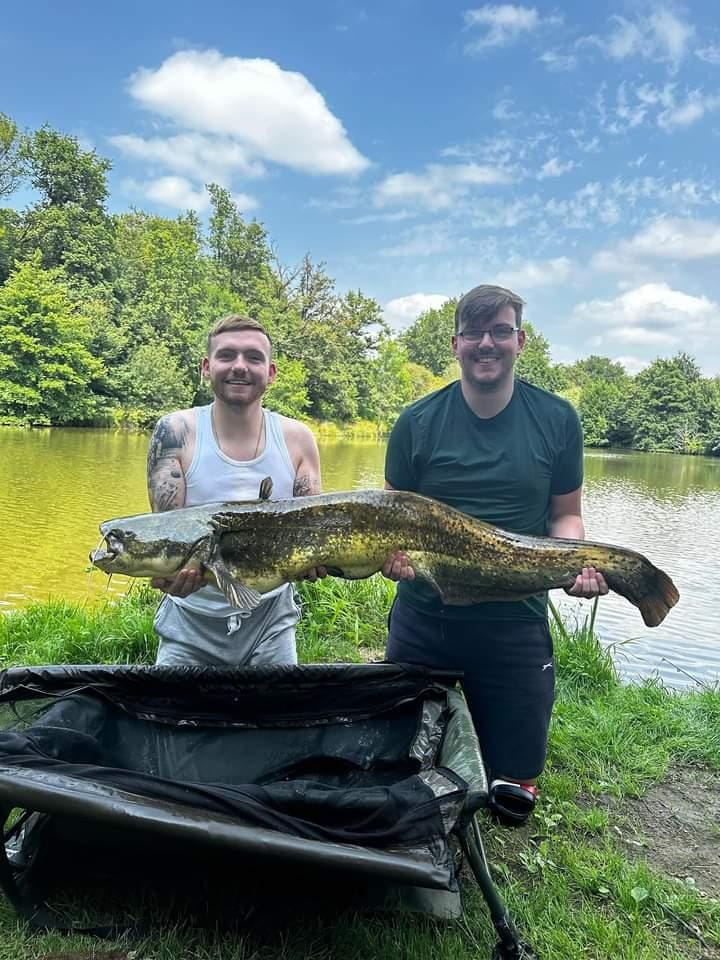 On the Wednesday night Darren hit lucky and had both his lines running at the same time resulting in a 2 commons coming out together, 1 was 28lbs and a new PB of 41lbs 11oz.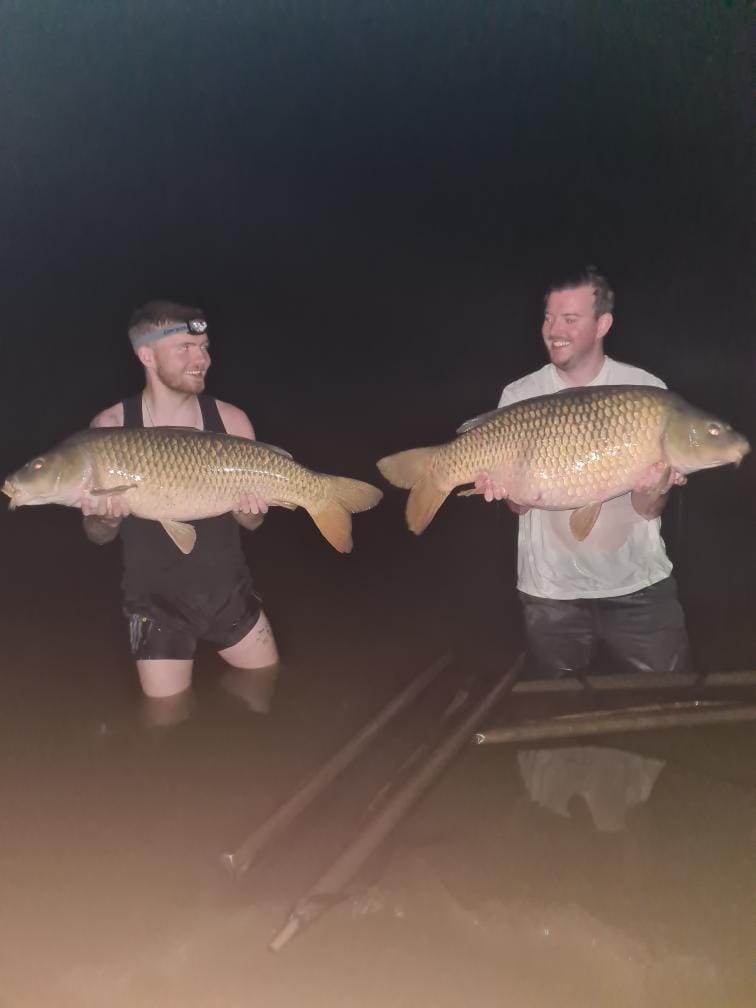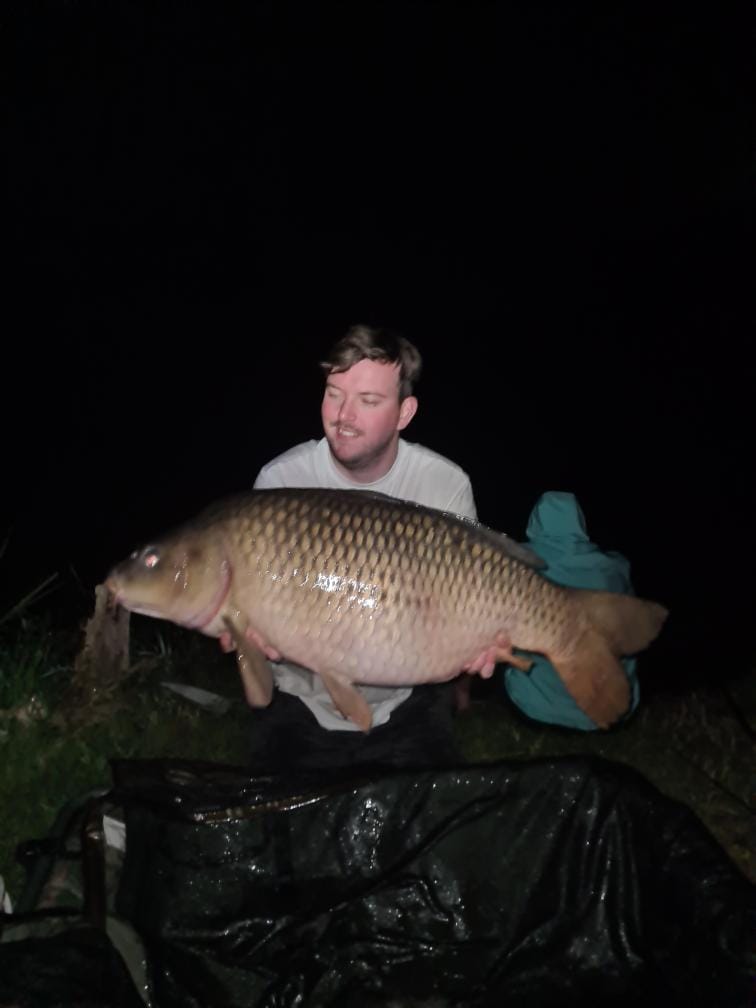 Over the week the lads relaxed and enjoyed the fishing, the lake, the wine and beer and playing ball with Maisie whenever we walked round. They finished the week with 3 at 10+, 7 at 20+lbs and 1 at 40+lbs as well as a few smaller cats and the one at 50+lbs. Thank you for Maisie's new toy, we are sure she will be interested in it if she loses her ball. We hope to see them again next year, with or without some extra mates.