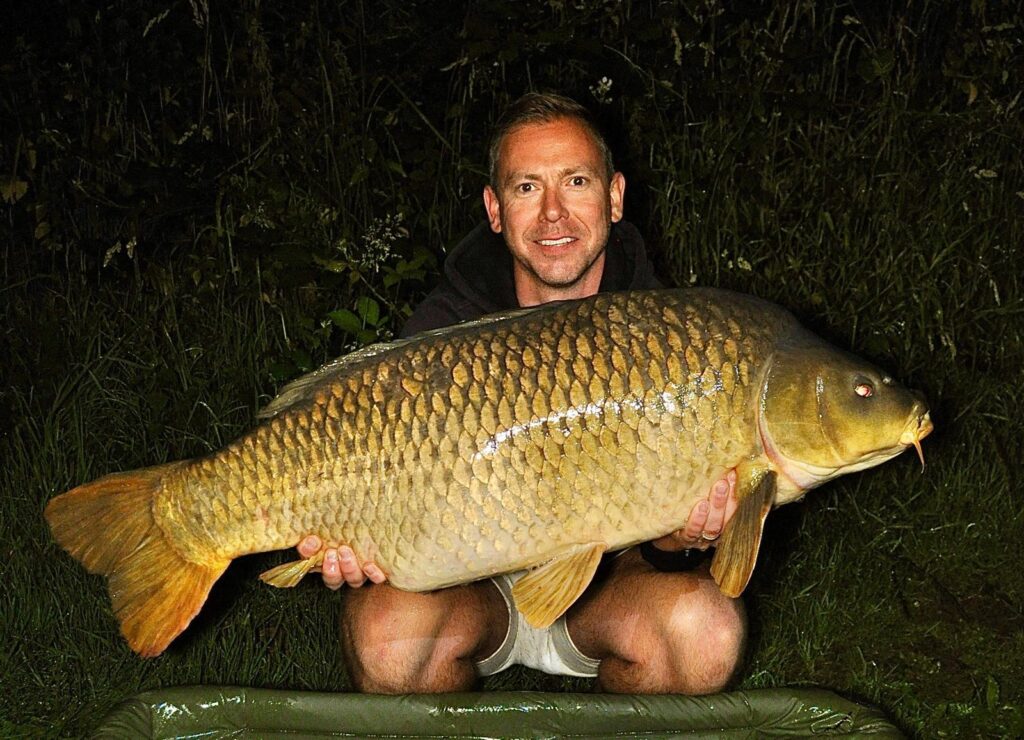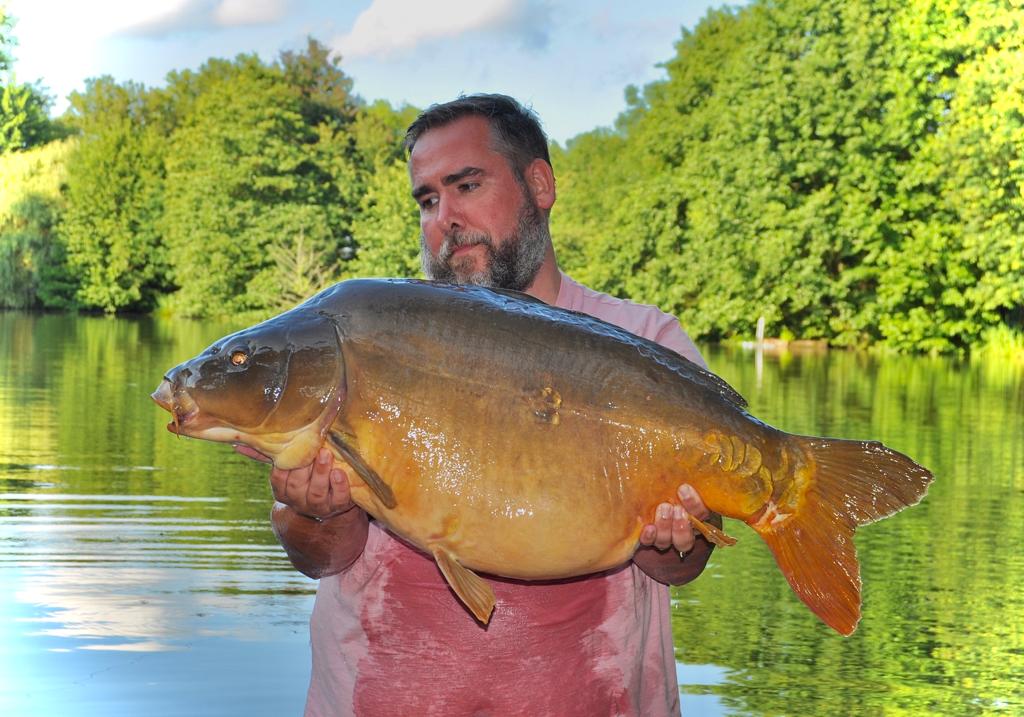 Despite some very hot days and some very dramatic thunderstorms Lac Lucie produced some great fish last week. Jon, Rob and Greg joined us for the week and fished hard every night but enjoyed the location and the pool as much as the lake.
We learned some useful information about the weed in the lake and the wildlife as Jon and Greg have studied environmental sciences at a high level and were also full of useful advice and praise for the health and quality of the fish that they had caught.
They made good use of the rowing boat, especially when Greg had a 60lb 4oz catfish on the end of the line that had got itself caught up They managed to free it and then it led them on a merry dance around the lake but was well worth the effort.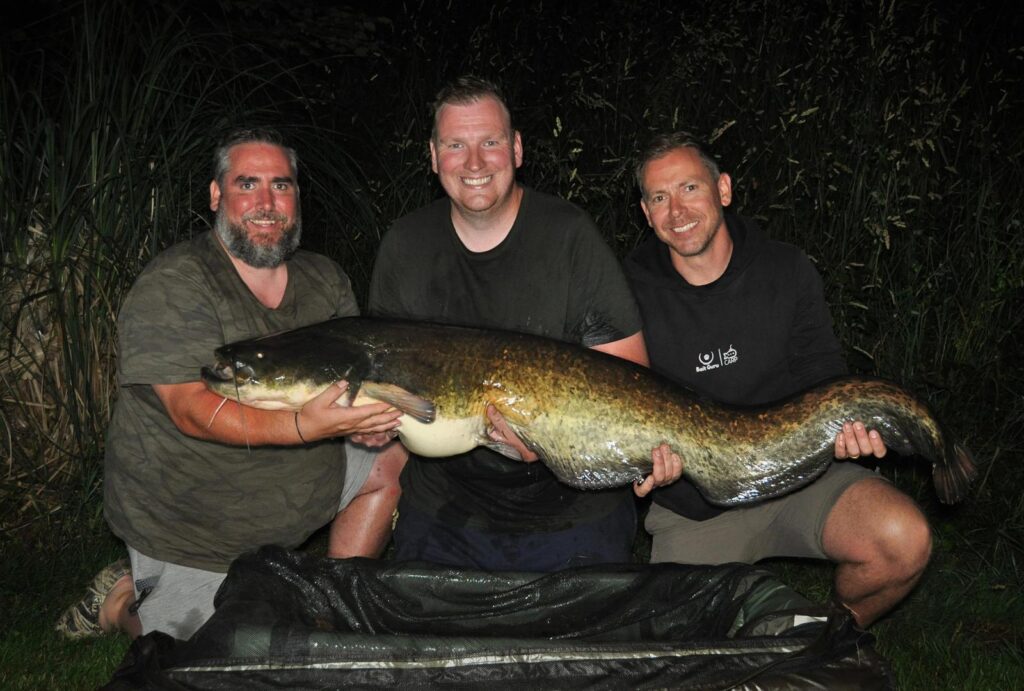 And then a few days later Jon caught the same cat during the day (although his scales weighed it a few ounces lighter!).
The lads joined us for their full English breakfast each morning and we enjoyed their company a great deal. Rob managed to prove Nigel wrong and enjoyed the fig jam and confiture du lait. Hopefully next year we will have our own fig jam on offer.
In total they had 29 carp and 5 catfish between them. The carp weighed in at 1 at 40+, 4 at 30+, 19 at 20+, 4 at 10+ and 1 single.
They have already been talking about coming back to tackle Kingfisher with their families and they would be very welcome especially if they can produce us some more social media content like this
https://www.instagram.com/reel/Ct7mpJNq2Xu/?utm_source=ig_web_copy_link&igshid=MTI1ZDU5ODQ3Yw==