Graeme has been fishing in France for a number of years but this was his first year at Carp France and his first at a commercial fishery, having fished on more private lakes previously. Graeme was accompanied by his wife, Yvonne, who came to enjoy the peace and quiet, swimming and her books on the sun lounger at the side of the lake. They stayed for a fortnight giving them plenty of time to relax and enjoy the surroundings.
Whilst they stayed here for the fishing primarily, they know the area very well and know of all the best places to eat in the locality. Highly recommended were the Domaine des Etangs, a fine dining restaurant just a 6 minute drive from our lakes, the Moulin de la Tardoire, a Michelin starred restaurant in Montbron, the Auberge des Lacs in Massignac, La Toscane, an Italian restaurant in Montbron and Le Relais d'Etagnac, where they enjoyed good food and conversations with lorry drivers from all over Europe. We are looking forward to trying some of these ourselves.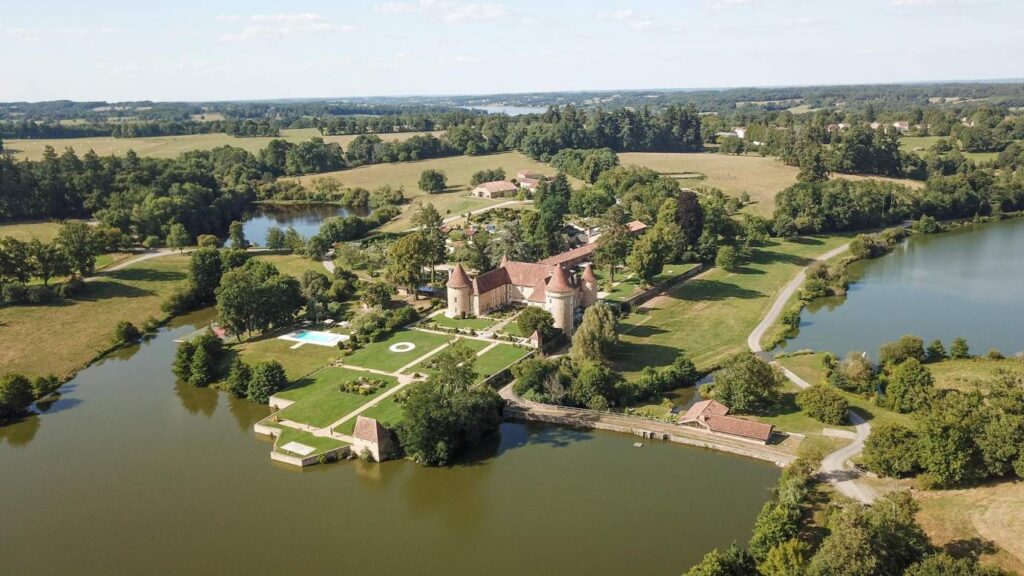 So the fishing….Graeme would be by the lake at around 5.30am and stay there until after lunch when he would take Yvonne to Lac Lavaud, a local public lake, where she enjoyed a swim. On return he would fish again for a couple of hours before going out to dinner, returning to the lake some evenings to fish until just after dark.
The first week produced nothing, despite some guidance from Dave on Kingfisher Lake. There were signs of fish in various spots on the lake and Graeme changed his fishing spots a couple of times before settling at the top end of the lake on the single swim.
During the second week Nigel was on hand to suggest a few different tactics, provide some heavier leads and some hook baits and help with some rig tying. However it was looking like the second week would also produce nothing until finally on the Wednesday Graeme landed a 20lb+ carp. And how wonderful that it was on his birthday! Unfortunately we have no photos to share.
Graeme and Yvonne have rebooked for next year and he already has a long shopping list of new end tackle to get so that he can return to the lake for the challenge. We look forward to seeing them again then.