Dad, Paul, with sons, Oliver and Thomas, and nephew, Michael joined us with Paul's wife, Kinona, for a cooler week on the Kingfisher lake and what a week they had. After a scorching week before where the temperatures were in the high 30s we were now seeing morning temperatures in single figures and starting to put our jumpers on so we had high hopes for these 4 anglers who spread themselves across the lake from the start.
They had chosen to trial our new bait package which meant 5kg of our home made boilies, 5kg of pellets and 5kg of parti-blend along with a free tub of hookers, pop-ups or glug. They had a mix of the two flavours so we thought they would have a great chance of catching as we know that the fish like the flavours of these.
Oliver and Michael set up at the shallower end of the lake, sharing a bivvy and got their rods out on the Saturday evening, whereas Paul and Thomas decided to have a good night's sleep in the chalet before getting going on the Sunday morning.
Nigel had seen a few fish splashing in the shallows on the Thursday and Friday of the previous week so he was hopeful that the two cousins would catch first and that proved to be the case with Michael landing the first fish – this lovely mirror just over 38lbs – a new PB for him so the buckets came out….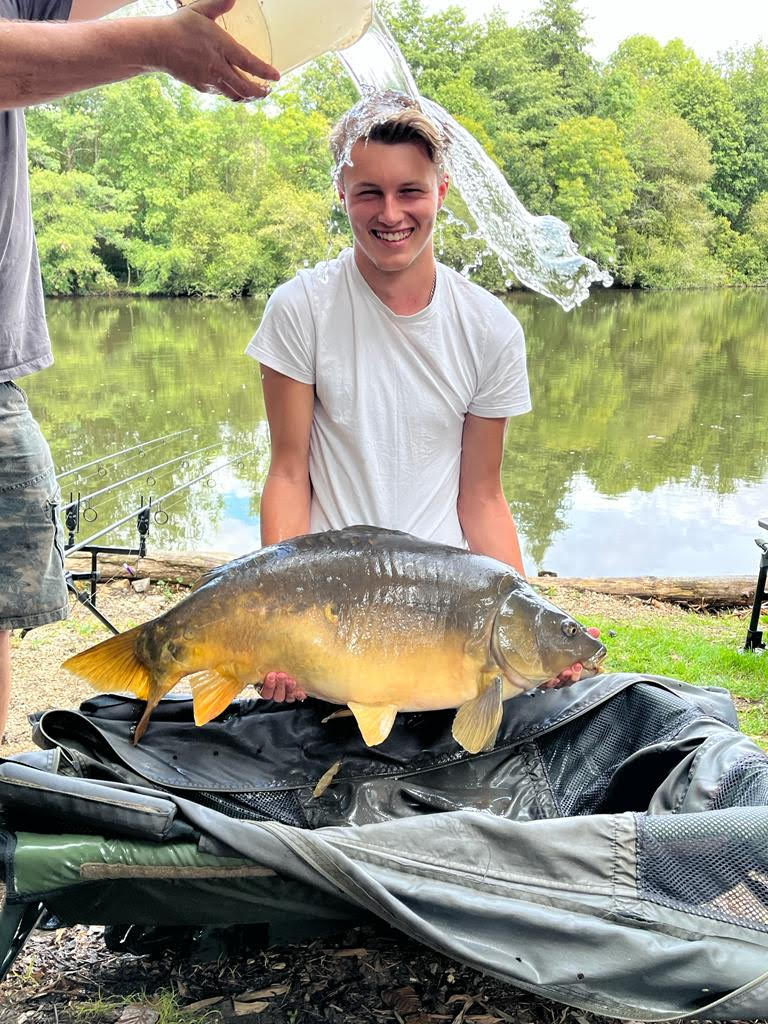 He then caught fish number 2 and was closely followed by a small carp for Paul who was in the swim nearest the chalet. Michael and Paul continued to be the only ones to catch for the first couple of days. On the Monday Paul landed the heaviest of the week – and a new PB for him with a 46lbs 6oz mirror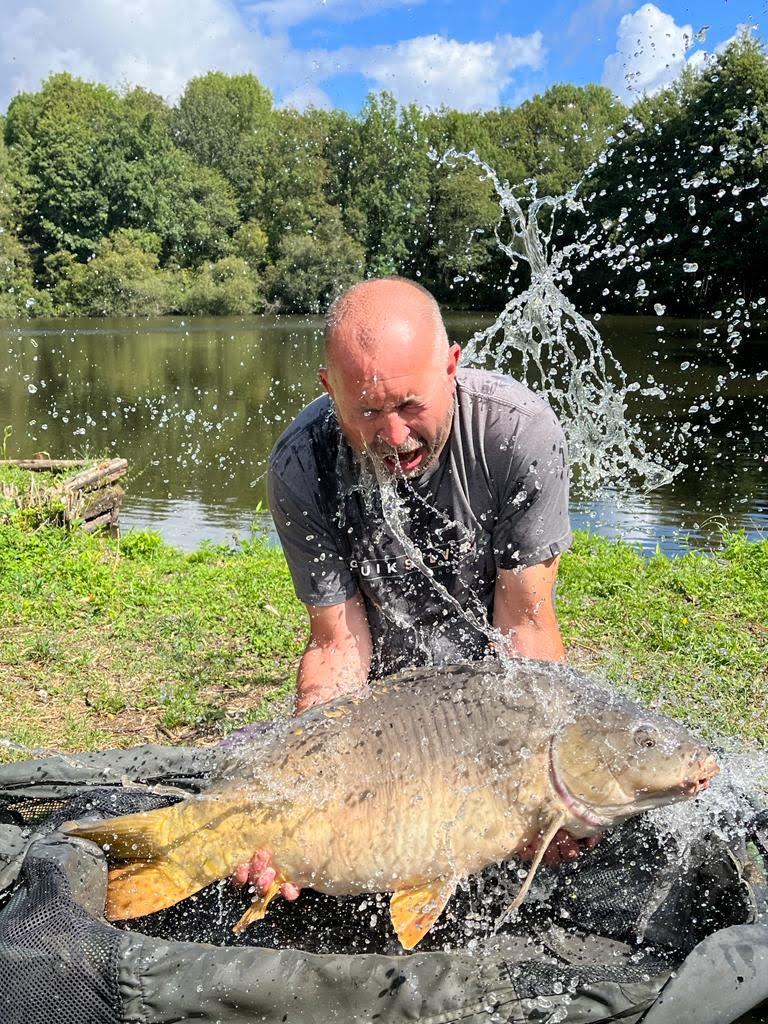 Nigel was desperate for Thomas and Oliver to get off the mark and sure enough on Tuesday morning, Thomas caught his first ever catfish, at 39lbs 6oz so a new PB for him too.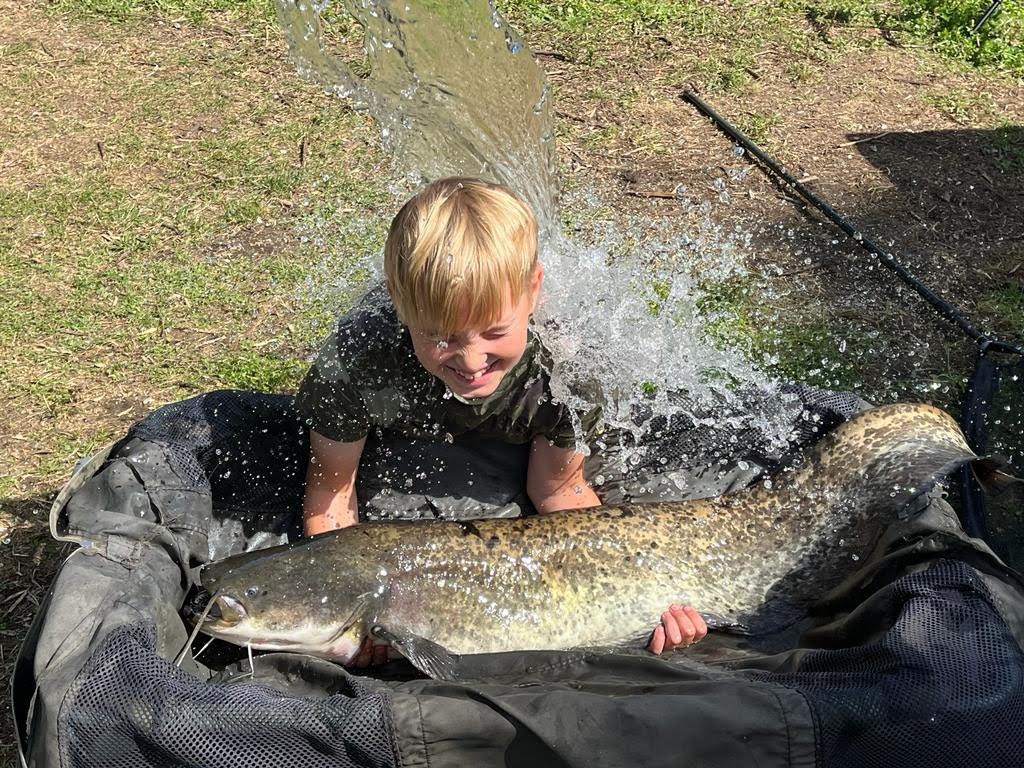 And on the same day Oliver got off of the mark with his PB 44lbs 7oz mirror. This meant a soaking for him too so we had the full set!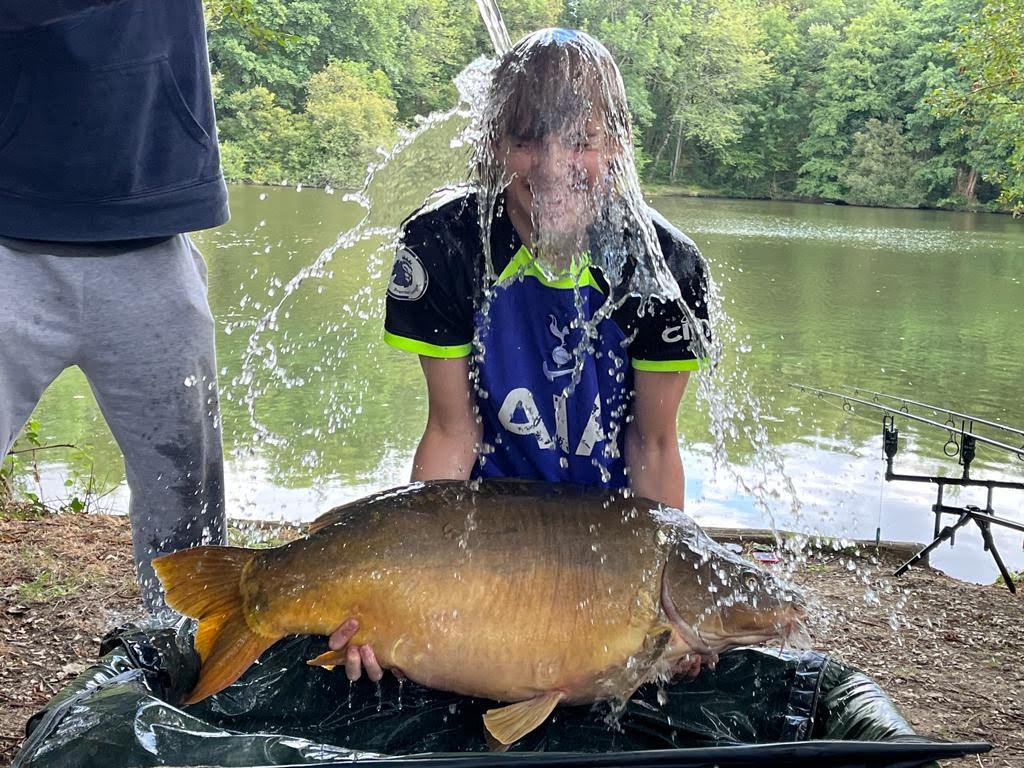 Kinona kept a close eye on what everyone was up to, helped out where necessary and made sure that everyone had what they needed. In between times we are sure she managed to read a bit of her book!
In total over the week Paul had 7 carp and 1 catfish, Thomas had 5 carp and 3 catfish, Oliver had 4 carp and 3 catfish and Michael 4 carp and 2 catfish. With 20 carp and 9 catfish out in total, all considered it to be a good week. Final report was 1 baby carp, 2 at 10lbs+, 6 at 20lbs+, 9 at 30lbs+ and 2 at 40lbs+.
A few other pictures (without buckets of water) …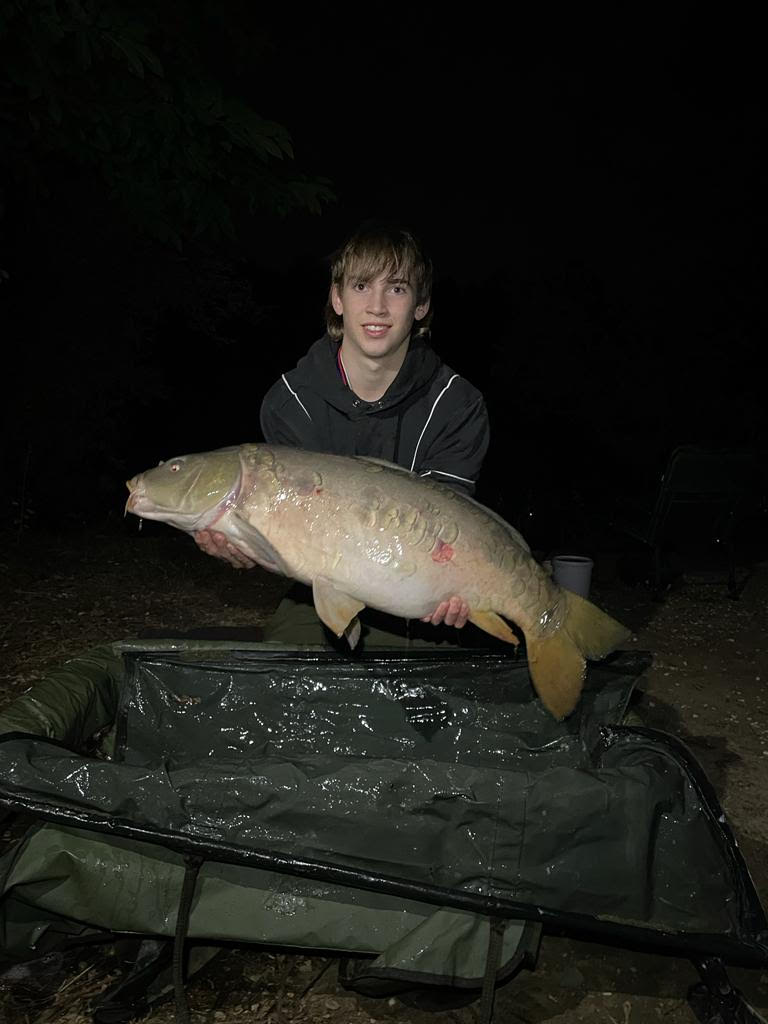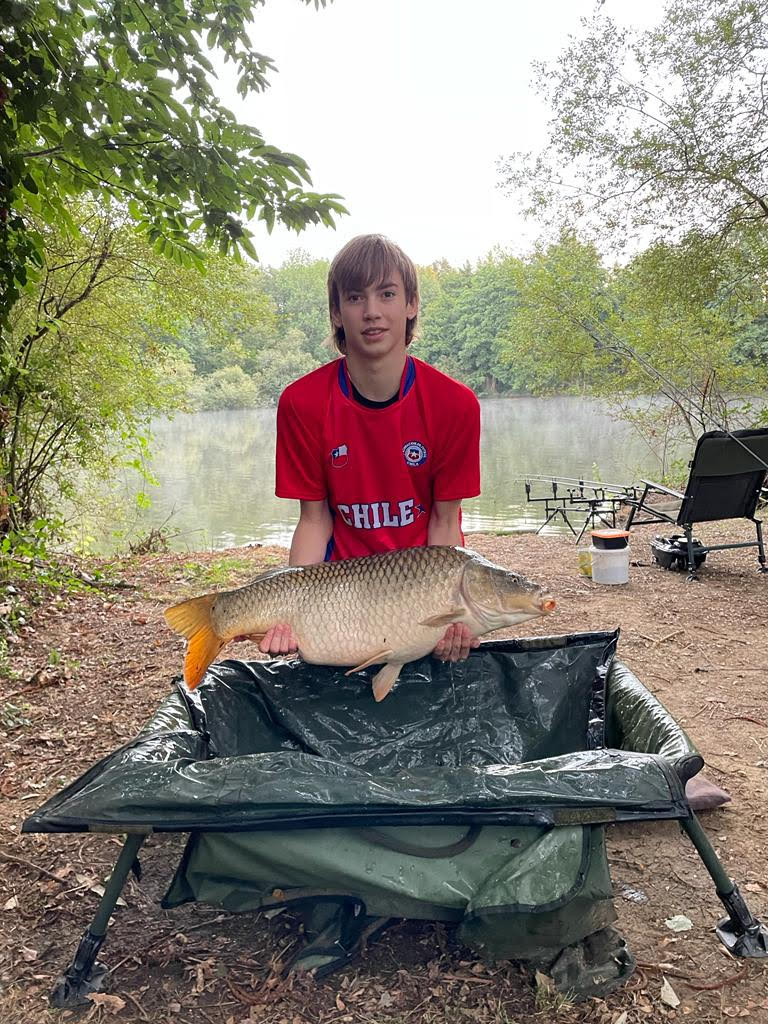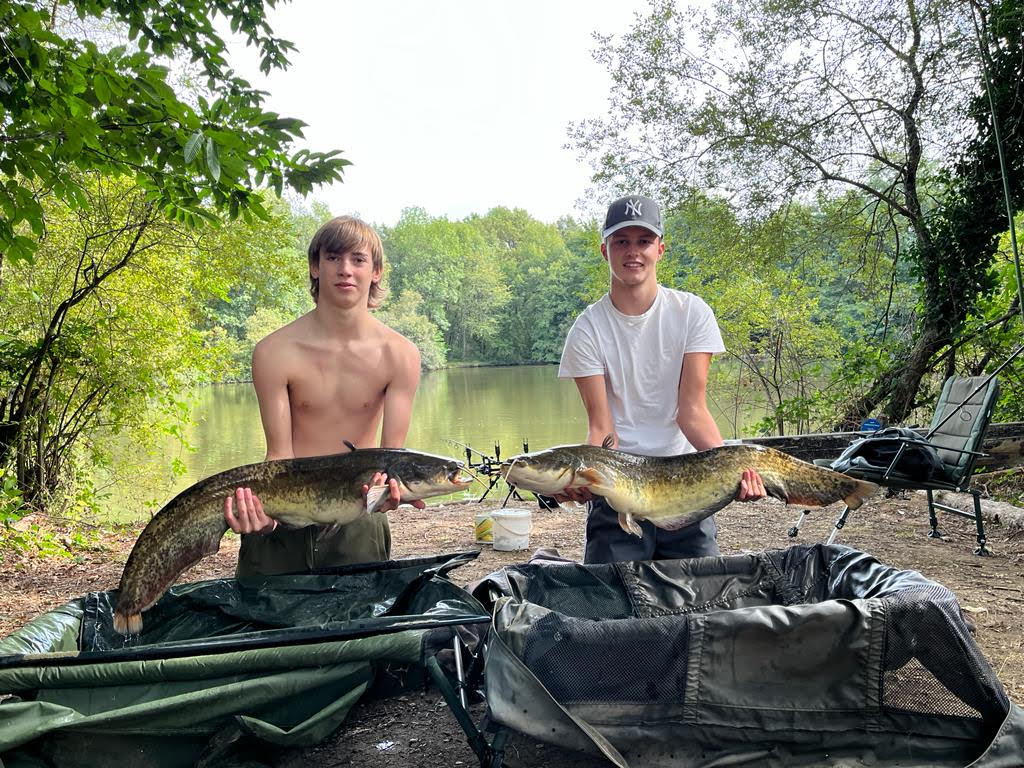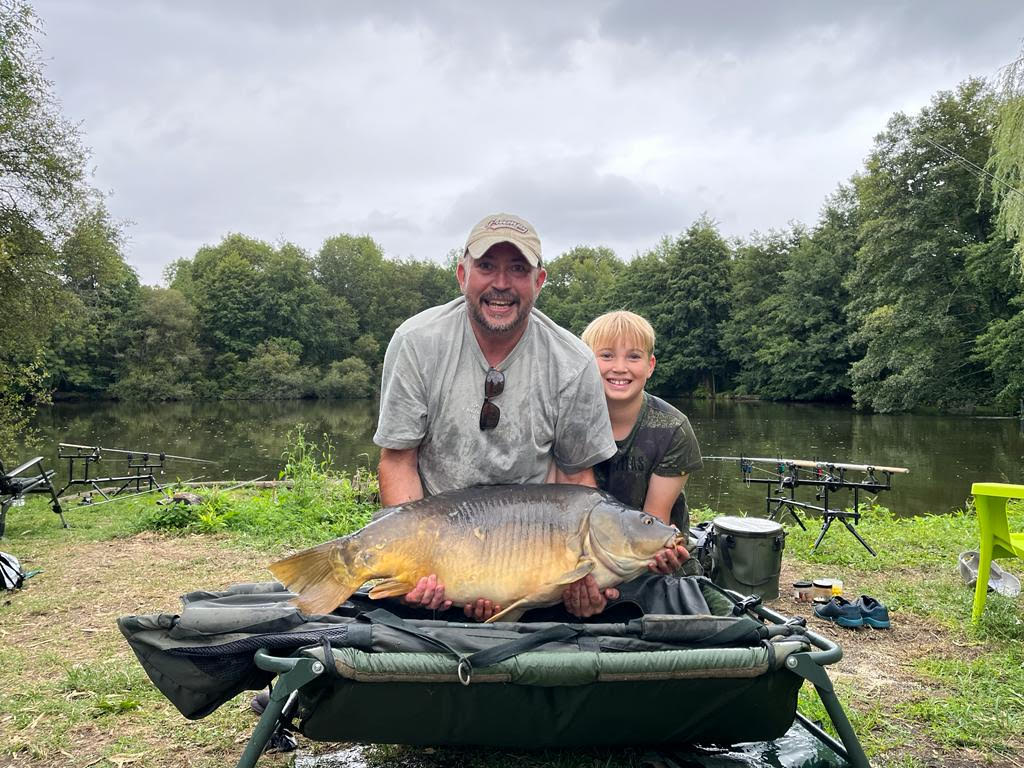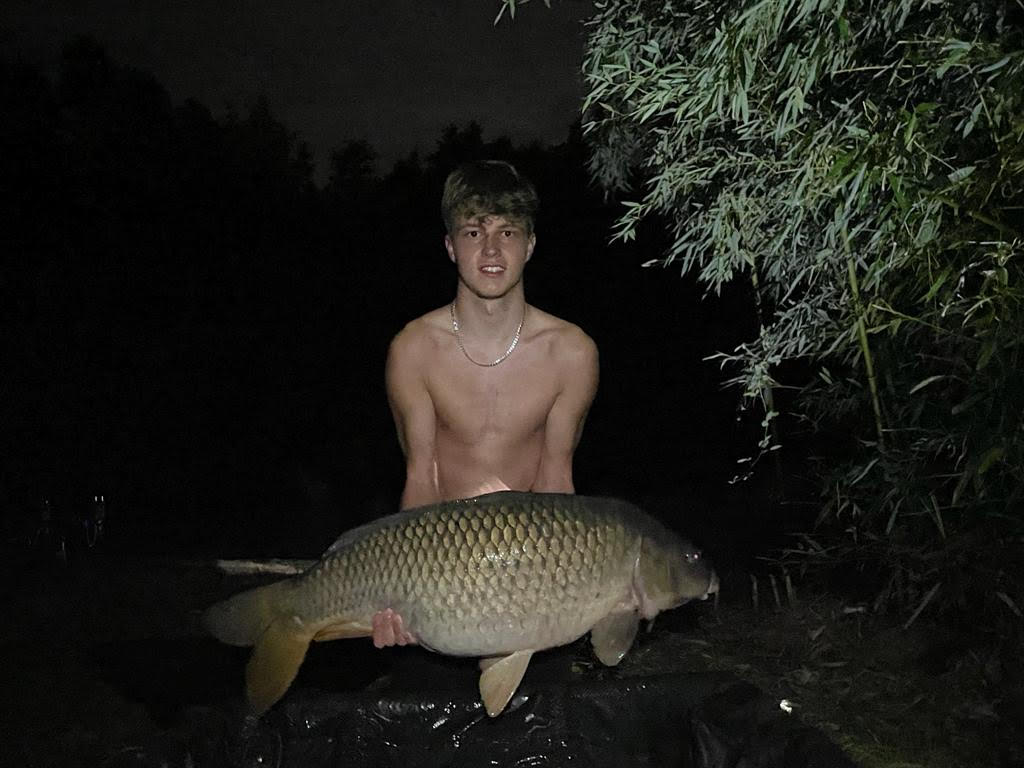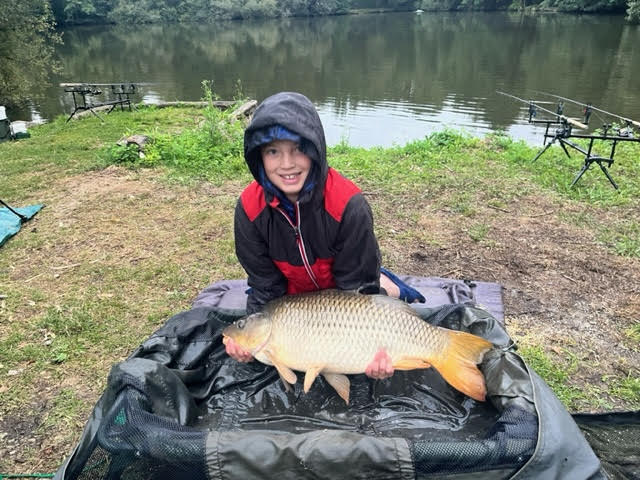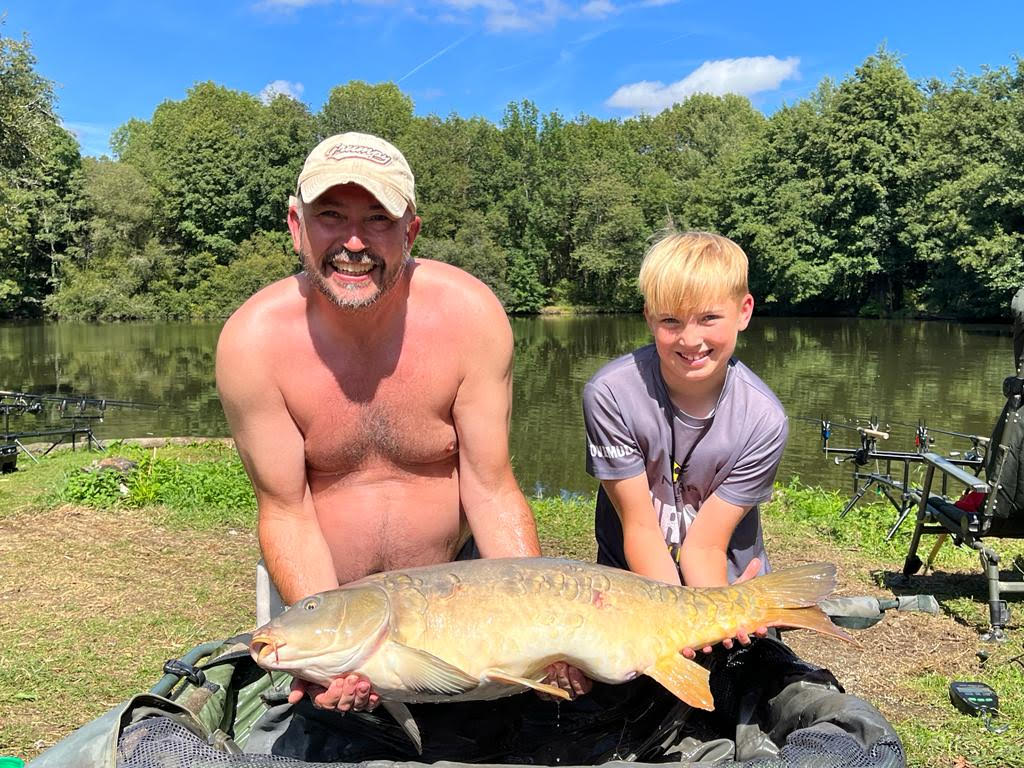 We hope you had a safe journey back home and that we see you all again here one day.