Ricky and 2 of his sons, Alex and Tom, were collected from Limoges airport early on the Saturday morning and quickly set their tackle up at the top end of the lake. They were here for a holiday, a bit of time away from day to day life and to do some fishing.
They had already decided that they were not going to sleep in the bivvys, preferring to pack up late into the evening and make use of the comfort of the beds in the chalets but they still ended up with a really good weeks fishing. The previous week the temperatures had been into the very high 30's and it is possible that the fish were making the most of the cooler weather and coming out to feed.
Using a mixture of the spicy fish and maple syrup boilies that Nigel had freshly prepared for them they set up their rigs and got started, choosing the spots that Nigel had suggested to them. It did not take long for the fish to start moving in and by early Saturday evening Ricky landed this lovely 27lbs mirror.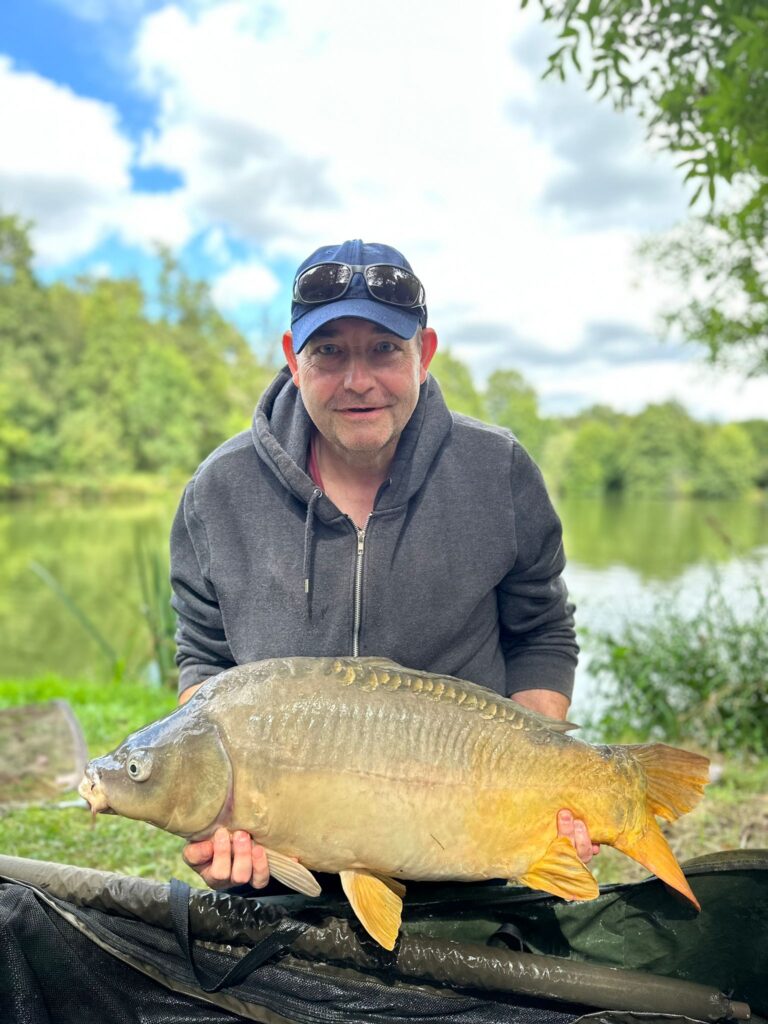 Sunday was a quieter day but by Monday Ricky had had another 2 fish and Tom had smashed his previous PB with this 44lbs common which ended up being the largest fish of the week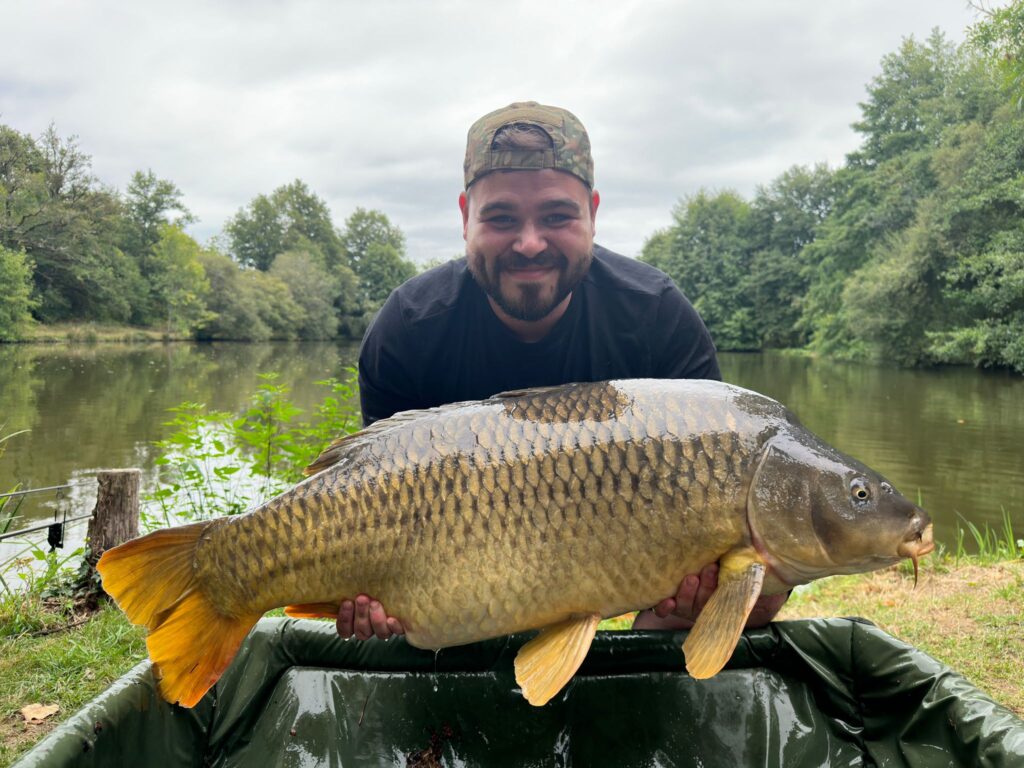 On the Wednesday they spent some time up at the other end of the lake just chilling and enjoying the peace and quiet and by the end of the week they had caught 17 fish in total between them, and had all beaten their PBs. Ricky caught the most fish, closely followed by Alex, with Tom taking the smallest number but the biggest of the trip.
Final catch report was zero babies, 6 at 10lbs+ (including 1 catfish), 5 at 20lbs+, 5 at 30lbs+ and 1 at 40lbs+.
Thank you, gentlemen for your lovely comments in our visitor's book. We are pleased that you found everything so amazing and really hope that we can welcome you back here again one day.