Jason, Jenny and their sons, Charlie and Tom and friends, Ricky and Kayleigh visited Lac Lucie in July and had such a good time they decided to return and have a session on Kingfisher. We are still waiting for photos and details of weights (will update once received).
Due to flight preferences and the fact that the chalet was not being used the week before Jason, Jenny, Tom and Charlie were collected on Thursday with Ricky and Kayleigh arriving on Saturday evening on the late Manchester flight. They were also lucky that it was our last booking on Kingfisher lake so they were able to stay until the Sunday and taken back to the airport for the Gatwick flight.
The week did not start well with everyone except Ricky and Kayleigh, who had just returned from Spain, coming down with a bad virus. Covid tests were done and negative and young Charlie who has a health condition spent Saturday afternoon asleep in the Urgences (A&E) whilst blood tests etc were carried out. No treatment was necessary but this delayed the start to the fishing for Jason and Ricky who finally managed to get their rods out on Sunday afternoon.
The weather was very unusual for the beginning of October with temperatures again reaching over 30 degrees during the day and dropping to 8 degrees over night. The carp were not showing anywhere during the day but plenty of splashing at night but no one could see where. With the weather and the virus this did not turn out to be a very successful week for the group.
Within 40 minutes of Jason first casting out on he was given the run around by a small carp, only just over 10lbs but it fought and as Jason said at least its not a blank.
Jason went on to catch 5 catfish over the week.
Ricky lost any hope of getting any carp so decided to go on a catfish hunt and threw lots of pellets in. He had several runs which he lost and believes that this was due to not really having the right tackle for catfish. However on the Friday afternoon his hard work and pellets paid off and at last he got his catfish PB. Not a huge one but a PB nonetheless.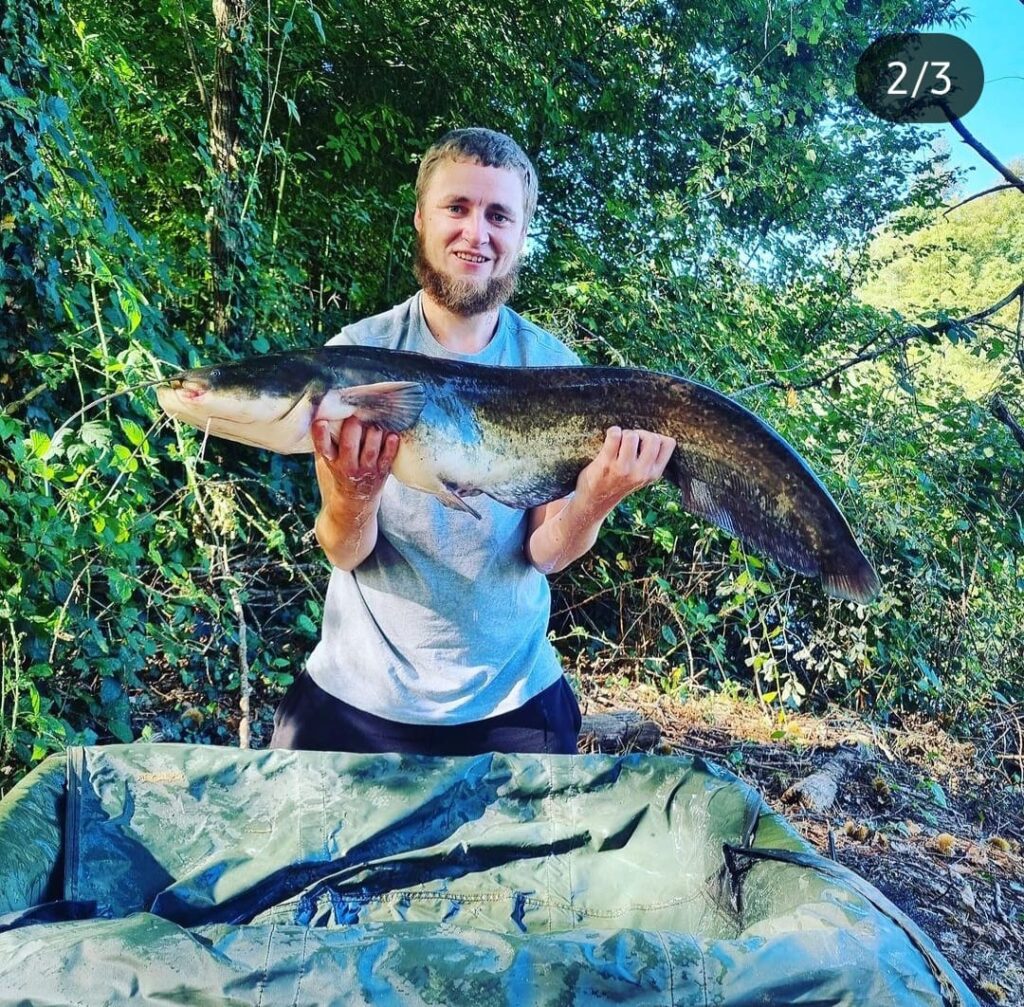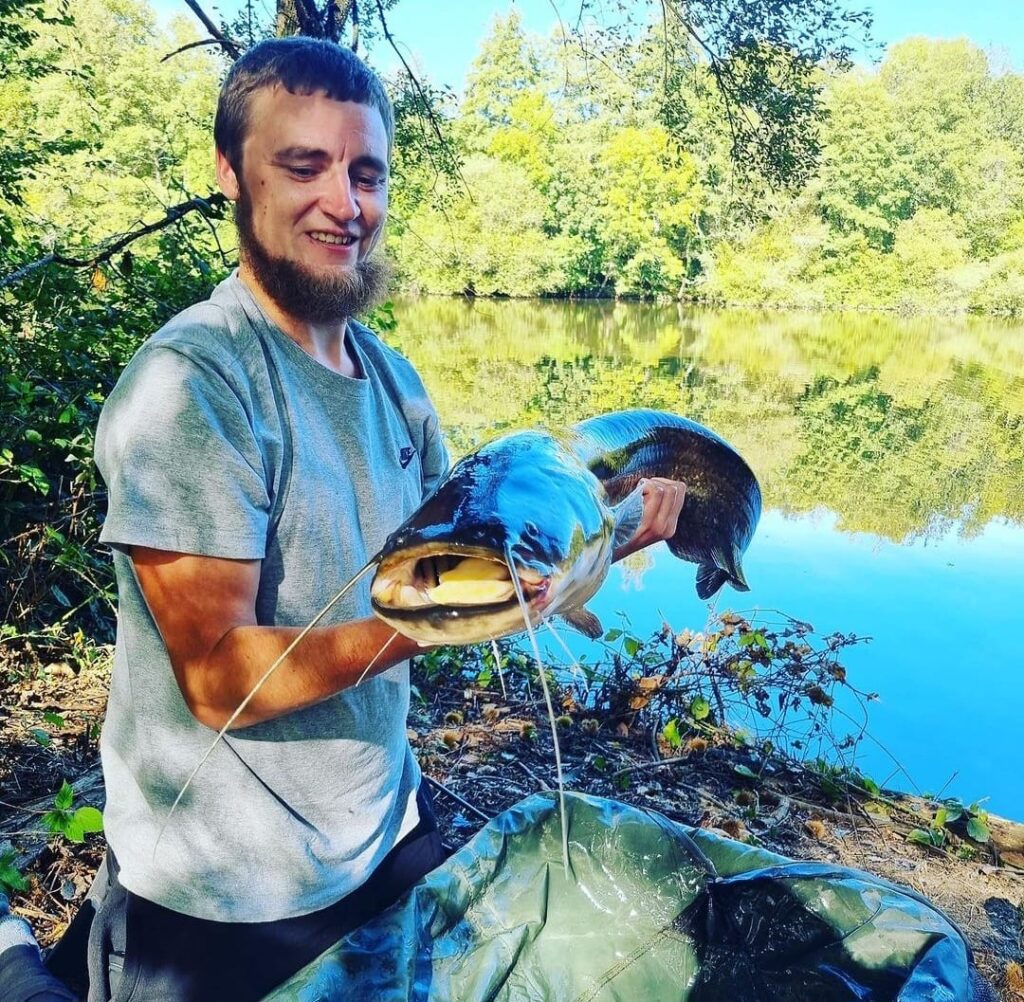 And Charlie, who had loved his fishing on Lac Lucie, managed to spend a little time by the lake in between trying to sleep the virus off and got a really pretty little mirror about 10lbs. Again not a huge fish but one that will definitely grow into something quite spectacular we are sure.
This was not really the week we had hoped to finish Kingfisher's season on but it is called 'fishing' and not 'catching' and Nigel will hopefully get a 24 hour session in next week for us to report on.